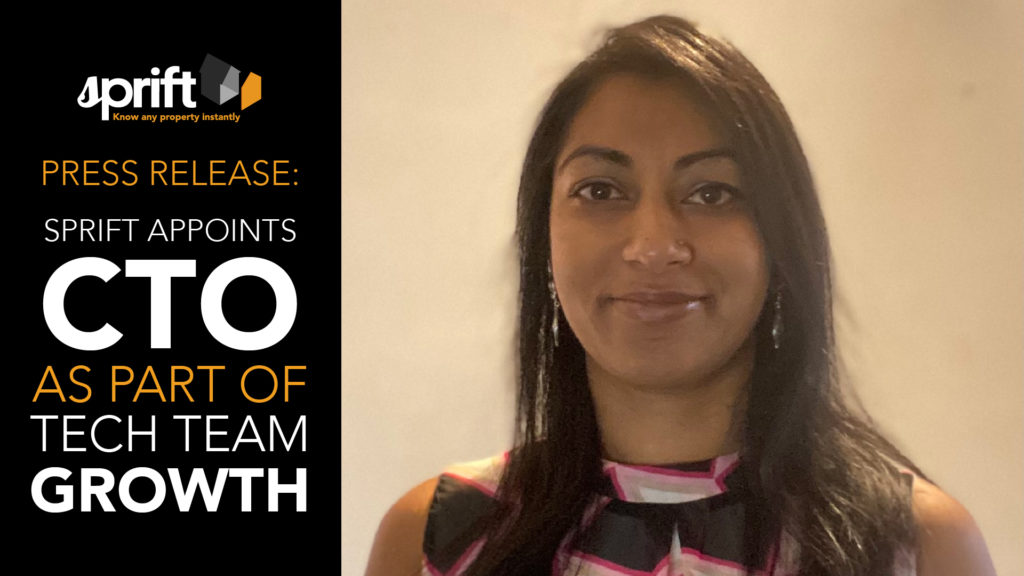 Sprift Gears Up For Further Tech Team Growth
Sprift, the property data specialist, has appointed Lucky Byatt as Chief Technology Officer (CTO), to lead further tech team growth and innovation.
In the role, Lucky will be responsible for continuing to build the IT and data teams, to support the company's ongoing growth and will manage rapid scaling-up of Sprift's existing systems as part of its continual innovation. Together with her team, Lucky will also be designing and building new property data features and tools to meet market and agency client demands.
Prior to joining Sprift, Lucky founded Learning Connexions, a technical training skills business, which she grew to an annual turnover of circa £1m.
Matt Gilpin, CEO at Sprift, comments: "Lucky is a very exciting hire, who comes at just the right time – as we look to further propel Sprift, following an extended period of growth. She brings a wealth of experience and a real energy to deliver across the board.
"We continue to see huge demand for our data, as the property market seeks to improve processes and to reduce transaction times. Now is the time to help support this sentiment, and to continue delivering a market-leading platform."
Lucky Byatt adds: "I have a passion for both technology and property. At Sprift, my main focus will be to grow an already high performing team into an even better one. I will also place huge focus on learning and development – continually addressing best tech practice at every level.
"Further scaling the team will truly help Sprift to focus on building new features and capabilities to the benefit of agents and their clients, and ensure we stay at the forefront of property data solutions that benefit the industry. Exciting times lie ahead."
Sprift is now on a recruitment drive for Front and Back-end developers, Quality Assurance (QA) analysts, and Data Professionals. The new team members will work with and support the current Sprift team.
Since its launch in 2016, Sprift has worked tirelessly to change market behaviours through improved UK property data. To date, there are over 28 million properties stored on the Sprift platform. The company has produced nearly 1.3 million reports for clients, whilst driving a 22% average increase in business won.