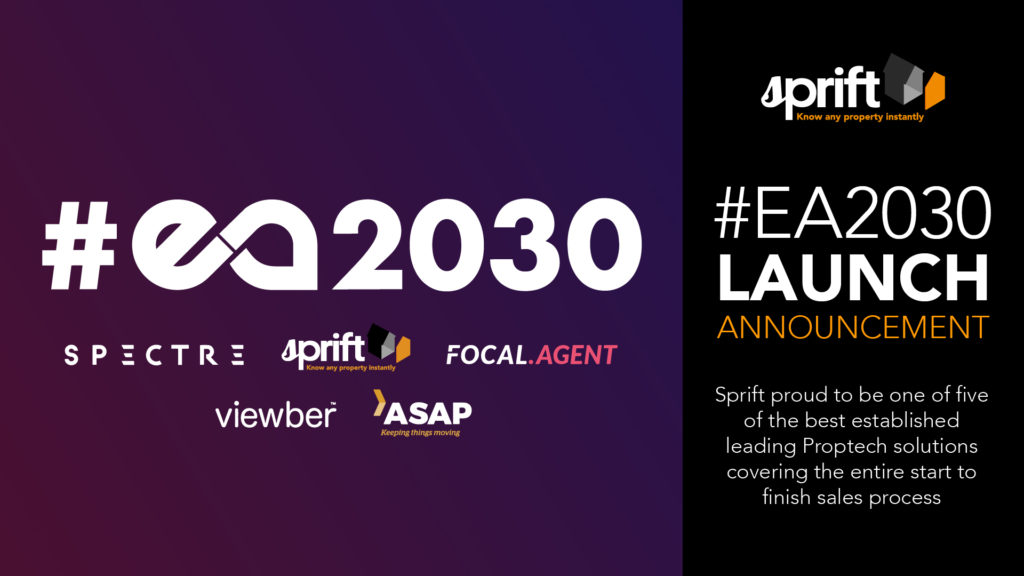 Sprift: 'Thrilled to be Part of #EA2030'
Sprift is thrilled to be partnering with four well-respected companies in the proptech space who are 'offering agents the future now'.  The #EA2030 initiative has been developed by the collaborative efforts of industry leaders – offering agents support from obtaining initial instructions, right through to completion of transactions. This integrated approach takes into account the key elements of prospecting, data, marketing, viewings, and progression. Through the advancement of technology, agents are able to focus on the activities that add value, while their customers benefit from a more streamlined and efficient service.
This glimpse into the future was discussed in a recent article published by Property Industry Eye which you can read here.
To stay informed of our progress and get regular updates follow us on LinkedIn and be sure to bookmark this website.