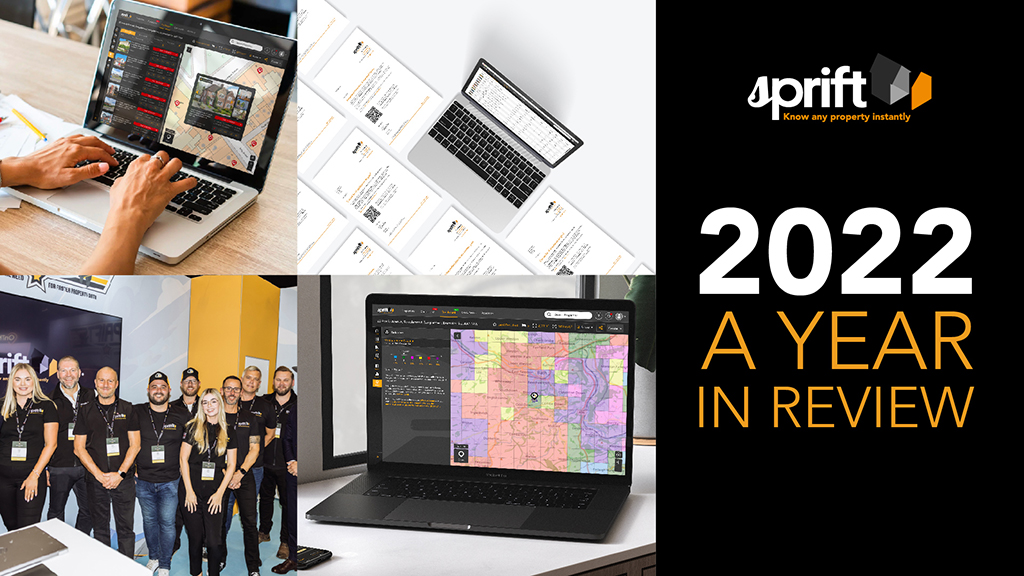 2022 – a year in review
As this year draws to a close, our Founder and CEO Matt Gilpin shares his thoughts on the year that was 2022 and what's to come in 2023.
"I'm exceptionally proud of the way that Sprift has evolved during the course of 2022. The hard work and collective effort by the team over the course of the last twelve months has put us on course to scale significantly in 2023, which is of course a very exciting prospect.
The groundwork for that future growth has been painstakingly laid this year to create those firm foundations for us to build upon. We've made a significant investment in product development, to ensure both our data aggregation and platform are of the highest possible standard. Constant improvements in our platform design have led to the creation an intuitive UX, together with a programme of adding yet more data points over the course of the last few months, for example soil types, surface flood water risk and radon levels.
In parallel, we've also invested heavily in our people, bringing on board the best brains in the business to enable our ambitious plans to grow, together with an ongoing programme of internal training to support our awesome existing staff, many of whom have been with us since the early days of the company. The Exec Team and I take the view that we don't just need to hire the best, we need to ensure that we retain the best too, too and I'm delighted to say that the level of talent we have throughout the business is truly outstanding, as evidenced by another award win in 2022, this year the 'Best Use of Big Data' at the national Go:Tech awards.