If you've heard about the Sprift Soundcast and want to find out more, you've come to the right place. Our Founder and CEO Matt Gilpin explains all you need to know..
"We are very proud to be a part of the property industry; an industry that has more driven and ambitious people than any other.
We know that nothing uplifts and motivates us all quite the way that music does… be it the tune that pumps you up for the gym, the playlist you select for focusing on work, what you listen to when you're chilling out away from the office or that one track that gets you in the mood for a great night out.
At Sprift, we're very fortunate to have several ex-professional DJs in our ranks – including, although I say it with some degree of reservation, myself! – along with some incredibly talented musicians, serious music lovers, serial giggers and festival fans.
My own experience is that I DJ'd professionally in my late teens and twenties, gracing the 'wheels of steel' at many UK nightclubs and events and further afield in Ibiza, Japan, and the USA. Music still forms a part of my day, every day in some way, even now.
At the heart of our culture at Sprift is a desire to innovate and a drive to collaborate. Which got us collectively thinking… why not share the DJ expertise from the Sprift team and release weekly mixes to power-up our industry and beyond? Could we find a way to create a wide range of mixes from a variety of musical genres to form a series of soundtracks that everyone can tap in to, then open it up to all in the industry to share their own musical tastes, guilty pleasures, you name it…
And right there the Sprift Soundcast was born. Read on to find out more about our other resident DJ's…"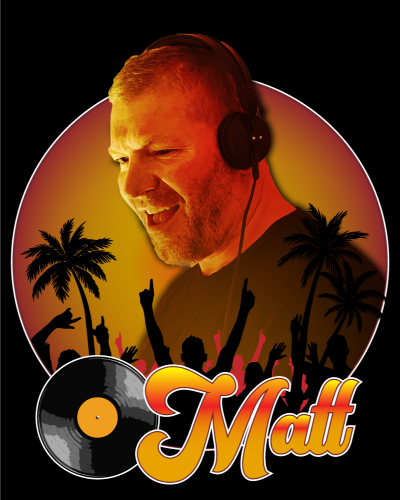 Meet our other resident DJs
Jamie Craddock
"I've been hugely influenced and connected to music since I was born, being a celebrated musician's son. From playing various instruments in my younger years to singing in TV productions on Channel 4 (before the voice broke!) music has always been part of my DNA. Reaching my twenties, I gravitated towards making music in a different way, namely DJing, which coincided with the growth in popularity of dance music. It was a privilege to be a part of this early sound in the UK and bring people together during the nineties and early 2000's when I DJ'd in a variety of venues. Then, as generally happens, work and 'adulting' got in the way. Fast forward to lockdown in 2020, I dusted off my decks, rediscovered many much-loved tracks from the past and discovered new genres and artists from the present. Since then, I've been able to get back in the groove (excuse the pun!) and find myself relaxing after a busy day at work by working on new sets to share with friends and family. Typically, I'd say the sort of music I play is drum and bass with a slice of soul & jazz, although I'm a huge fan of house, disco & hip hop as well. I really enjoy creating 'musical journeys' that are full of twists and turns and don't conform to any one genre in particular, but instead create a positive vibe or evoke happy memories. I hope you enjoy these sessions as much as I enjoy mixing them for you."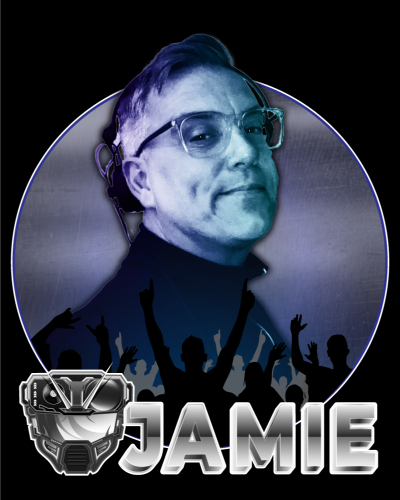 Louisa Fletcher
"I'm a classically trained Clarinettist, having sat my grades when I was at secondary school and at one point playing with the Bournemouth Symphony Orchestra. Then in my early teens, I discovered heavy metal and playing the drums. While most girls my age were studying for further education, I went up to London the night before my Maths GSCE to see Black Sabbath. Playing with a band and hanging out with rock musicians before I'd passed my driving test was a life education in itself, but I learned a lot of valuable lessons which have served me very well over the years. Consequently, I've always listened to a wide variety of music, everything from opera to jazz, reggae to soul, dance music (of every genre) as well as rock and metal. In my view at least, good music is good music, regardless of genre. Moving to London for my career in my late twenties I spent a lot of time in clubs on weekends, which was obviously a lot of fun. In my thirties, inspired by numerous trips to Ibiza, I picked up the Saxophone on a self-taught basis; playing the sax along to dance music was a fantastic way to clear my mind after a long week at work. Putting together the Soundcast every week with the guys made me wonder… could I do it? Matt's famous last words were, "Lou, if you can count to four, you can DJ" and the rest, as they say, is history. Now I'm well and truly bitten by the bug and having a ball in the process. I really hope that the fun I'm having comes through in the sessions I'm creating for you."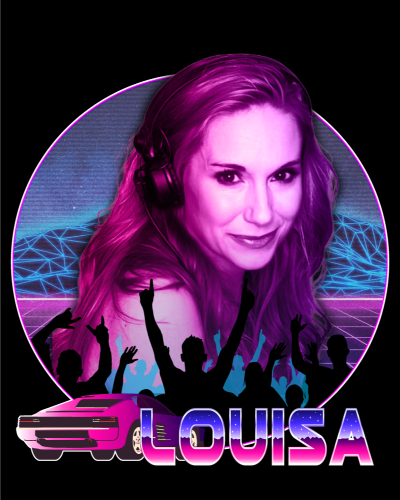 Alex Somers
"I've been a DJ since I was in my teens, honing my skills on the decks and vinyl at the school disco in the eighties. In the nineties, my musical career really took off, which meant that I lived a bit of a double life… estate agent by day, DJ by night, playing at some of the biggest venues and events throughout the UK and Europe, including stints in Toronto and flying out to 'Es Paradis' in Ibiza to play every Sunday night for three seasons… then somehow making it back to the office on a Monday morning for our weekly sales meetings! Along the way, I've been lucky enough to play alongside some of the biggest names in the industry, including Judge Jules, Brandon Block and Carl Cox. I've also hosted radio shows on Essex FM, Premier FM and Phoenix FM and have released six singles, two of which reached No. 1 in the UK dance charts. In 2003, I won Best Hard Dance DJ at the inaugural Urban Music Awards in London, which was both surreal and awesome at the same time and remains one of my proudest achievements. As one of your DJs for the Sprift Soundcast, I'll mainly be spinning a mix of uplifting techno and tech house, something to get your adrenalin pumping and keep your energy levels high, but there may be some old-school garage and funky house involved too. I love exploring new and wonderful sounds and it's a privilege to be sharing these experiences with you."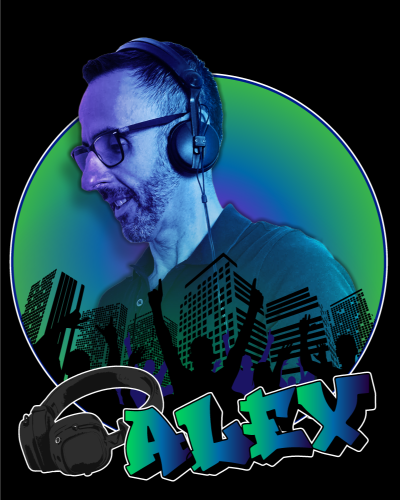 Check out our Soundcast sessions so far...
Subscribe so you never miss a Soundcast session!