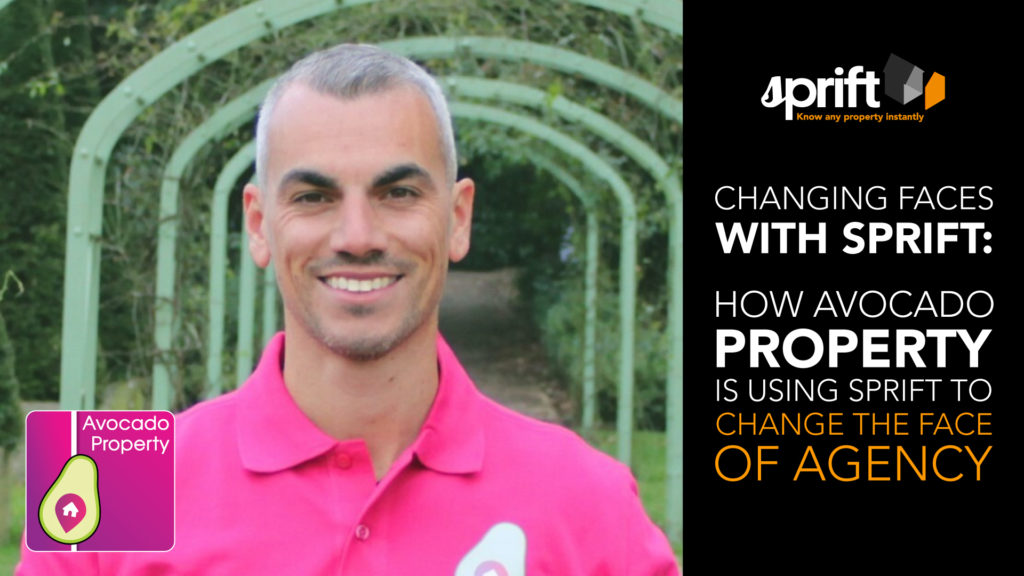 Changing Faces with Sprift: How Avocado Property is Using Sprift to Change the Face of Agency
Avocado Property is a business that wants to challenge traditional estate agency, from the service it provides – with an experienced agent providing one point of contact throughout – to the way it promotes properties using video and social media. Despite launching in 2020 at the height of the global pandemic, when the property market had to close its doors thanks to lockdown, the company has gone from strength to strength.
Ian Macbeth, co-founder, comments: "We had been working towards launching on the first day of spring (March 20th), and despite the pandemic, decided to go for it. Whilst in the early days of lockdown other agents were adopting the "it's business as usual"approach, we were promoting that we were "business not as usual". The lockdown actually worked in our favour, giving us the opportunity to show everyone how we were going to work and why we were different to other agents. With everyone stuck at home and on their phones, we were very active on social media and provided lots of useful video content which helped to show who we were and enabled us to quickly raise brand awareness."
Challenges
When lockdown hit, Ian and the team felt it was wrong to list properties in what was initially a declining market. He explains: "We took the opportunity to give people advice, playing the long game with our marketing in the hope that it would come full circle when the housing market opened up again."
Thankfully, that approach paid off. Ian continues: "It's just over a year since we started trading, and thankfully, it's grown exponentially. We now have 21 partner agents working across  Berkshire, Hampshire, Surrey and Buckinghamshire, and the brand is now well known in these areas.
Reputation and trust
One of the aims of Avocado Property's new and fresh approach is to help build trust, and this is one of the reasons they have adopted Sprift. Ian explains: "We started using Sprift data sets before we officially launched, to glean market information. There is lots of data out there, but Sprift's was so comprehensive and presented in an easy–to–read format so it was one of the first things on the business plan – the more information you can give the client, the better. It helps to really build their trust and confidence in what you offer.
"If I go on a valuation, I send the appraisal report through to the client, so they can see I've done the prep work, and it gives us a touch point and something to discuss on the valuation. Although the report is Avocado branded, they can see the breadth of the information and that it's from independent sources, again helping to build that all important trust."  
Partners at Avocado are also finding that sending Sprift's Key Facts for Buyer reports to buyers upfront benefits the buyer and helps save time, Ian adds: "Our partners send the reports to buyers via WhatsApp before a viewing and it's led to lower cancellation rates – because people get such good information, it encourages them want to view the property. If they do cancel the viewing as a result of the information, they were never going to buy the property anyway, so in that instance, it saves everyone's time."
Growth
Ian intends to further integrate Sprift into Avocado's marketing. He comments: "The market data has helped us to know where to focus our marketing, giving us facts and figures on micro markets and can help with valuing. We have also created a couple of videos explaining the market appraisal but we want to explore how we can further utilise Sprift in our marketing. The information is certainly something the public should see and ultimately, will help to build trust, which is what we really want more of in the estate agency world!"
To watch the full interview with Avocado, please click here.