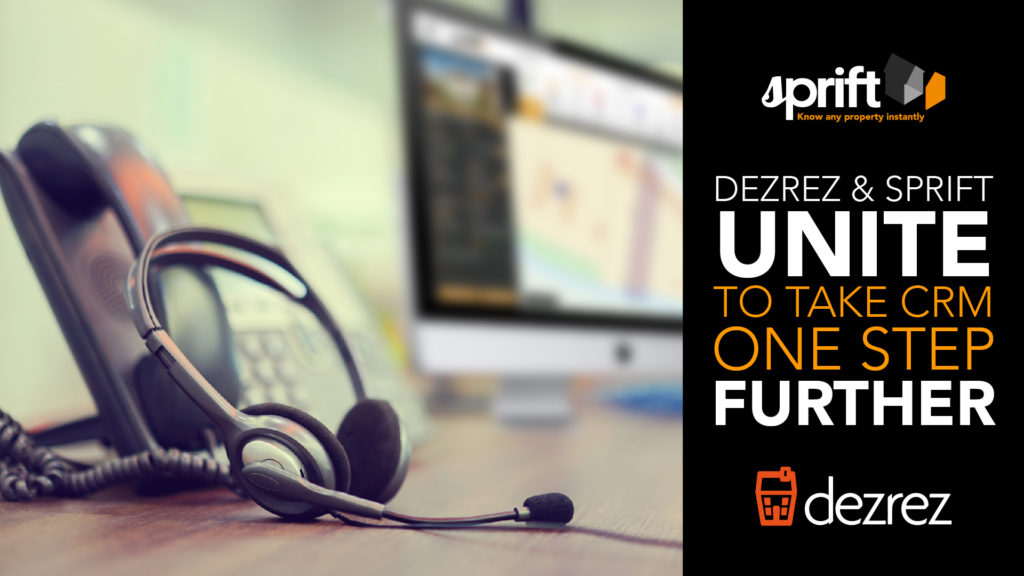 Dezrez and Sprift Unite to Take CRM One Step Further
We are proud to have recently announced our integration with Dezrez, the cloud-based, API-driven estate agent software for sales and lettings agents. This is the first time this level of data has been available to be appended to property records in CRM.
On Thursday 29th April, Kerfuffle hosted a webinar interviewing Richard Milner from Dezrez, Amy Shields from Sprift and Lee Mann from Bond Residential, to hear all about this new partnership and the benefits to agents. 
Through Dezrez, agents can now click into Sprift Key Facts for Buyers reports through a simple plug-in. As Lee Mann comments: "We use both Dezrez and Sprift. Having the Key Facts for Buyers has really elevated us as an agency and is helping us to truly stand out from the competition. 
"Our team is already familiar with the Dezrez Rezi login, and with a simple Sprift demo, we have embedded this into our in-house systems so quickly and without the need for separate logins, which has made our agents' lives easier.  
"Taking this to the next level, we now have the ability to sit in our cars between valuation meetings, log into the software with one click and create the market appraisal reports there and then. When we come back to the office, we can crack on with the day – the time savings have been unbelievable."
In this current 'red-hot' market, nothing could be more important than creating efficiencies such as this one. 
Mann added: "Undertaking this level of research really does make us stand out from the competition, and it gives us a better chance when it comes to winning instructions. And by showcasing what makes us different allows us to command the best fees also."
Agents have to be both a Dezrez and Sprift subscriber to benefit from this integration. All they need to do is contact their account management teams to request for the Sprift data tool to be activated within the CRM software, and off they go. There is no extra cost.
Richard Milner, head of sales at Dezrez, added: "We are fully integrated but this is just phase one. I am very excited about how far this could go, and our partnership with Sprift has the potential to run far deeper with even more time savings for agents, enabling them to win more instructions. We really are on a mission to bring the property world together."
Amy Shields, head of sales at Sprift, said: "Buyers want to be better informed, and now Sprift data can be distributed to buyers through the Dezrez CRM platform. We want to give agents the ability to focus on what they do best – winning more instructions. This is a win-win for everyone."