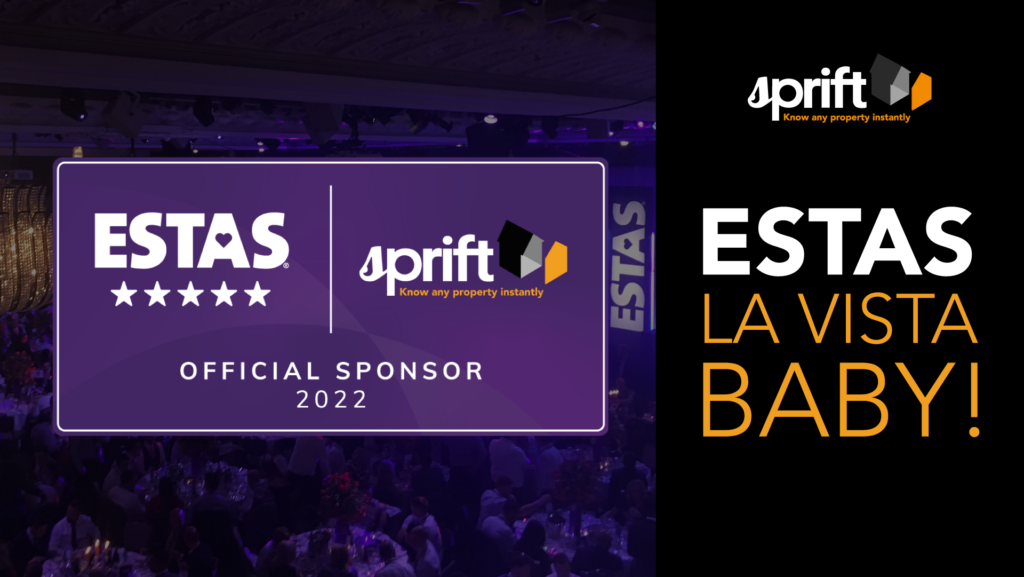 ESTAS la vista, baby!
Sprift were proud to complete the line-up as one of the Principal Partners for ESTAS Awards this year. The famous ceremony was held on 14th October in London and presented by the UK's favourite property expert, Phil Spencer, in front of 1,200 of the UK's top property professionals.
Ben Marley, Commercial Director of ESTAS Group comments: "We were delighted to have Sprift onboard as one of our main sponsors for this years' event. The property information Sprift provides enables agents to enhance their service to both vendors and buyers, as well as seamlessly fulfilling their CPR obligations with regards to Material Information, which together creates a better outcome for everyone involved in the transaction. This of course is at the core of The ESTAS proposition and purpose, which is why having Sprift onboard, who are so aligned with us in terms of creating great outcomes for both agents and consumers, is such a great fit."
The awards are powered by the ESTAS customer review platform for conveyancers, agents, mortgage brokers and suppliers, making them the only consumer-voted awards in the whole property sector. The ESTAS platform enables firms to demonstrate the service standards they deliver to their clients, with reviews only being completed at the end of the property transaction. A strict verification process ensures reviews are always genuine, providing potential clients with valuable feedback on their net promoter score, and enabling subscribers to convert their reviews to Google.
You can find out more about the ESTAS by visiting: https://www.theestas.com