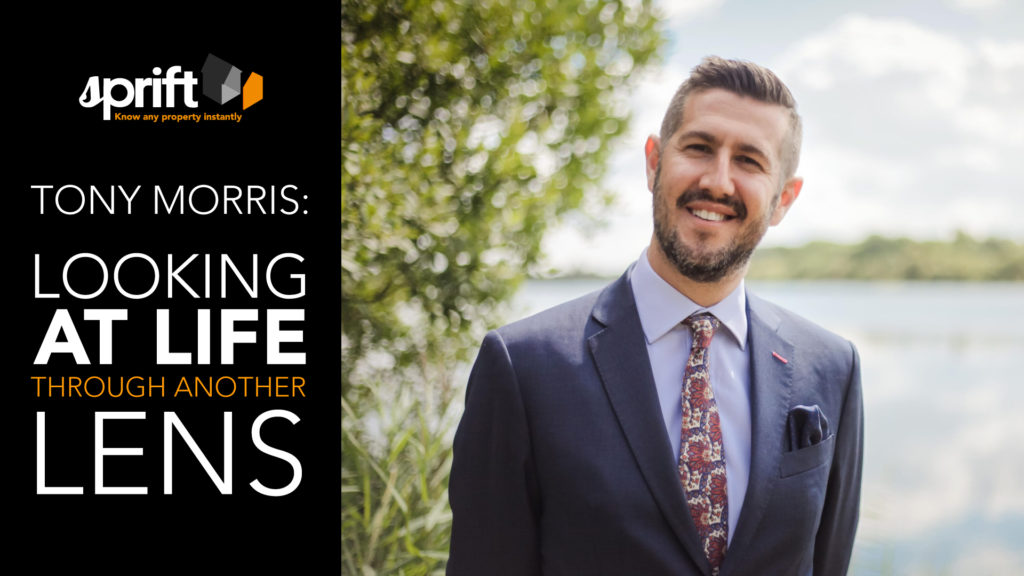 Looking at Life Through Another Lens
Tony Morris, international sales speaker, author and expert
I have specialised in sales for over 20 years, and throughout my career have always worked with estate agents – from independents to corporates. Some basic calculations and I'd say I have trained well over 10,000. It's a sector I know and respect so much, as well as many of the people within it. I love nothing more than helping agents to progress in their careers, and to see new recruits being invested in as they start their journeys.
Being a good estate agent naturally entails undertaking the necessary qualifications and having a real understanding of the technical and legal requirements when it comes to property transactions. Yet, I'd argue that not enough agencies focus on where their staff can add true value across sales and lettings. Prospecting is a very difficult skill and one which I believe needs nurturing – from the outset of their careers. At the end of the day, the very success of their business is down to the number of instructions they bring in/overall stock levels.
One thing we often see is that many buyers and tenants rent in the same area. This presents the perfect opportunity to gain introductions to local landlords – as a way of increasing stock and not marketing spend! At all times, it's about looking at life through another lens.
All too often we hear of agency managers being pressurised from a stock point of view and passing this down the line to junior team members – getting them to prospect from old databases. Where is the joy in that?
Some handy prospecting tips – make time to build your stock:
➢
Invest in your teams, make sure that
they are all '
on message
'
and understand the wider goals
of your business.
➢
EVERYONE who registers with you either as a buyer or a tenant should be nurtured
. You need to fully understand where they are in the journey to
be sure of the fact that you have done the right thing by
them. Working closely with these people will reap rewards – for all parties.
➢
If you are sitting on a lettings database, then you are
– effectively –
sitting on a gold mine, but you
don't
know it.
There is always
scope
to reach out to landlords to ask them if they have further stock? If they have
a plan
to
buy or sell, or when the last time it was that they reviewed their buy-to-let mortgage for a particular property. Or do they know other landlords?
I also believe that many agents could be taking advantage of the Kick Start scheme – encouraging younger people into work, particularly at a time when we hear of many talking of a 'lack of industry resources'.
Through our EA University, we want to encourage best practice for agents – helping them to learn and consume on the go. They have the ability to access a learning dashboard where they can then identify the gaps in their team, and to develop themselves to be the best version of themselves. After all, isn't that what we are all striving towards?
To sign up to the TMI EA University (which usually costs £97/month), with a 14-day trial for £1, then please click here.