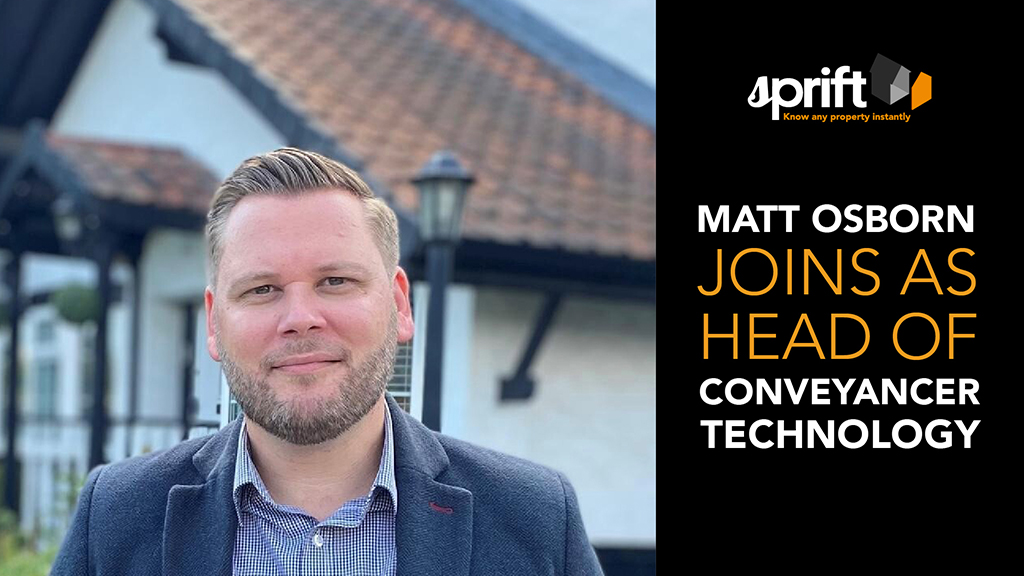 Matt Osborn joins as Head of Conveyancer Technology
We're delighted to share the news that Matt Osborn has recently joined us as Head of Conveyancer Technology for Sprift.
Matt brings with him over 15 years of experience in the property industry, having previously spent nearly eight years with Rightmove, where he was Area Director. Prior to that, Matt worked in the media sector, specialising in property and working with his estate agency clients to help them plan and purchase advertising.
Now, Matt is taking the helm as Sprift expands into providing data to clients in the conveyancing sector, working closely with our product development team and a cohort of solicitors and conveyancers who are providing Matt with valuable insights and feedback around how the legal profession consumes property data.
Matt says of his new role: "Conveyancers really have had a challenging couple of years, both in terms of 'brain drain' from the industry but also the sheer volume of caseloads due to the Stamp Duty holiday, much of which hit the sector during Lockdown periods in 2020 when a lot of firms weren't equipped with the technology to easily work remotely. As a result, there is now significant opportunity for Sprift to help property lawyers by providing property data in seconds that can help them to sort and allocate casework, as well providing insights on the property to flag if any specialist searches are required, so that these can then be ordered earlier. I'm delighted to be working with such a forward-thinking team who've given me a really warm welcome, and I'm very much looking forward to the full launch of the Sprift for Conveyancing platform in early 2023."