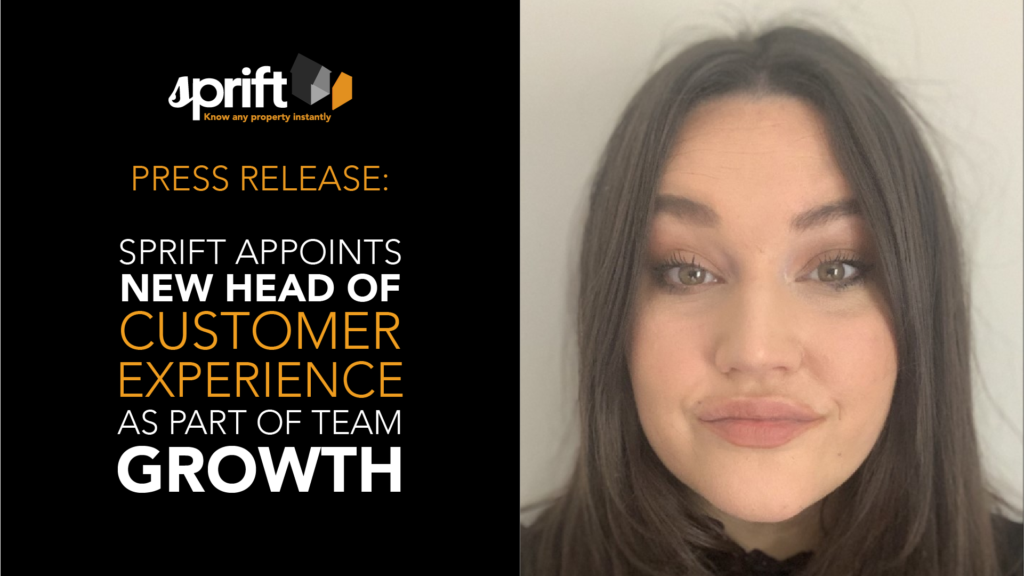 New Head of Customer Experience Appointment at Sprift
Sprift, the property data specialist, has appointed Sian Read into the newly created role of head of customer experience (CX).
With a real focus on delighting customers and optimising touchpoints, Sian's role will involve looking into digital interventions and ensuring an enhanced customer experience. The Sprift team will work behind the scenes, with the aim of making sure minimal effort is required by the customer when it comes to onboarding and ongoing platform use. This improved CX will also include ongoing training and outbound client calls, to ensure the technology is being used as effectively as possible.
Prior to Sprift, Sian spent more than 10 years working at a leading property portal.
Matt Gilpin, CEO at Sprift, said: "Sian has already made a real impact, and started to build in processes that will really support scalability, vital during this period of rapid growth.
"Our customers are hugely valued, and we want to continue innovating to support them and therefore the overall workings of the property sector."
Sian Read adds: "From Sprift's perspective, it is about delivering our customers best-in-class service. Equally, through an ongoing dialogue, we can truly understand their voice and garner feedback around our processes and operations – so we can provide the most effective platform.
"During my entire career, I have always had a focus on customer experience and I am delighted to be joining Sprift at what is a very exciting time for the business. It is a fantastic product, and I am right behind the ambitions of the company (and its customers)."
There are over 28 million properties stored on the Sprift platform. The company has produced nearly 1.3 million reports for clients, whilst driving a 22% average increase in business won[1], and it has saved clients over £65m research hours[2].
1 Based on valuations pre-using Sprift reports vs post adopting and utilising Sprift reports.
2 Based on research time taking approx. 2-3 hours – costing approx. £50 based on the average agent's salary.