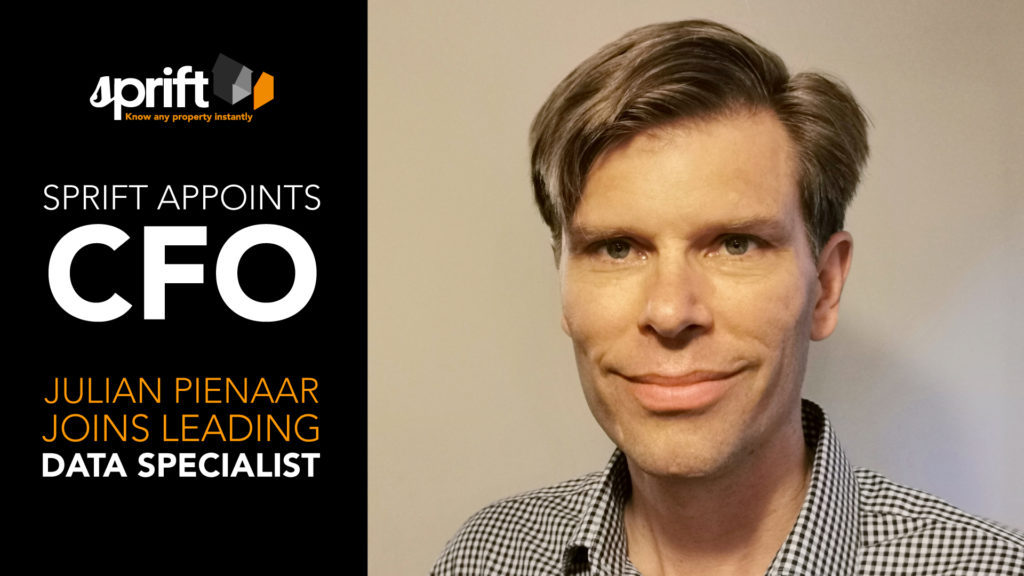 Sprift Appoints CFO
Sprift, the property data specialist, has appointed Julian Pienaar as CFO. In the role, he will be responsible for the implementation of finance systems, and will also head up all current and future fundraising efforts.
Pienaar is a KPMG-trained chartered accountant with over 25 years' multi-sectoral experience in private equity-owned businesses, FTSE-100 companies and fast–growing R&D-backed entrepreneurial operations. He has expertise in M&A, private equity and other value-adding strategic finance functions and has assisted a variety of businesses with turnaround and growth plans, capital raising and shareholder exits.
Prior to joining Sprift, he worked for Associated British Foods plc, performing roles that included Financial Director for AB Biotek; and Head of Strategic Finance Projects and M&A for AB Mauri.
Matt Gilpin, CEO at Sprift, said: "We are delighted to have Julian on board. His experience and strategic focus will be invaluable in supporting Sprift's continued and rapid growth, in the ever-evolving property sector."
Julian Pienaar added: "I am very excited by the Sprift proposition; already Sprift data is having a real impact on huge swathes of the market. We have ambitious plans, and it is going to be very interesting seeing this all coming together."
There are over 28 million properties stored on the Sprift platform. The company has produced nearly 1.3 million reports for clients, whilst driving a 22% average increase in business won, and it has saved clients over £65m research hours.