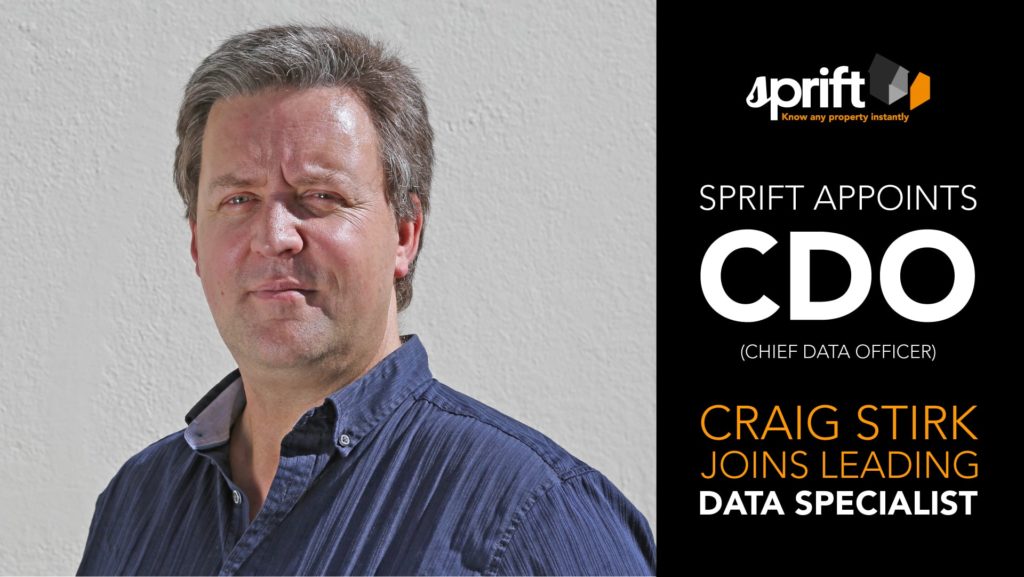 Sprift Appoints Chief Data Officer
-Craig Stirk to manage Sprift data for the industry's benefit
Sprift, the property data specialist on a mission to reduce the time it takes to complete a house sale, has appointed Craig Stirk as chief data officer.
In his role, Craig is responsible for acquiring, managing, and exploiting data ethically and compliantly for the benefit of Sprift and its clients. Sprift reports help people make informed decisions that lead to a reduction in the number of deals that collapse – helping to drive industry change.
Having previously worked with some of the largest data holding organisations in the country, including British Gas, Craig has spent his entire career turning data into stories to help people make better decisions.
Matt Gilpin, CEO at Sprift, said: "I'd like to welcome Craig into the Sprift team; he is already making real strides into the world of property data – helping to support our clients and partners, but also our growth during these information-rich times. Data has the power to deliver real benefits to our industry and beyond."
Craig Stirk commented: "So much data is locked up in silos, this is especially the case in the property sector. We need to play our role in integrating the vast swathes of facts and figures and finding new answers to difficult property questions that will help the property industry, as well as related sectors. Decisions are more easily made where there is less risk through comprehensive data."
There are over 28 million properties stored on the Sprift platform. The company has produced nearly 1.8 million reports for clients, whilst driving a 25% average increase in business won1, and it has saved clients over £90m research hours2.
1 Based on valuations pre-using Sprift reports vs post adopting and utilising Sprift reports.
2 Based on research time taking approx. 2-3 hours – costing approx. £50 based on the average agent's salary.