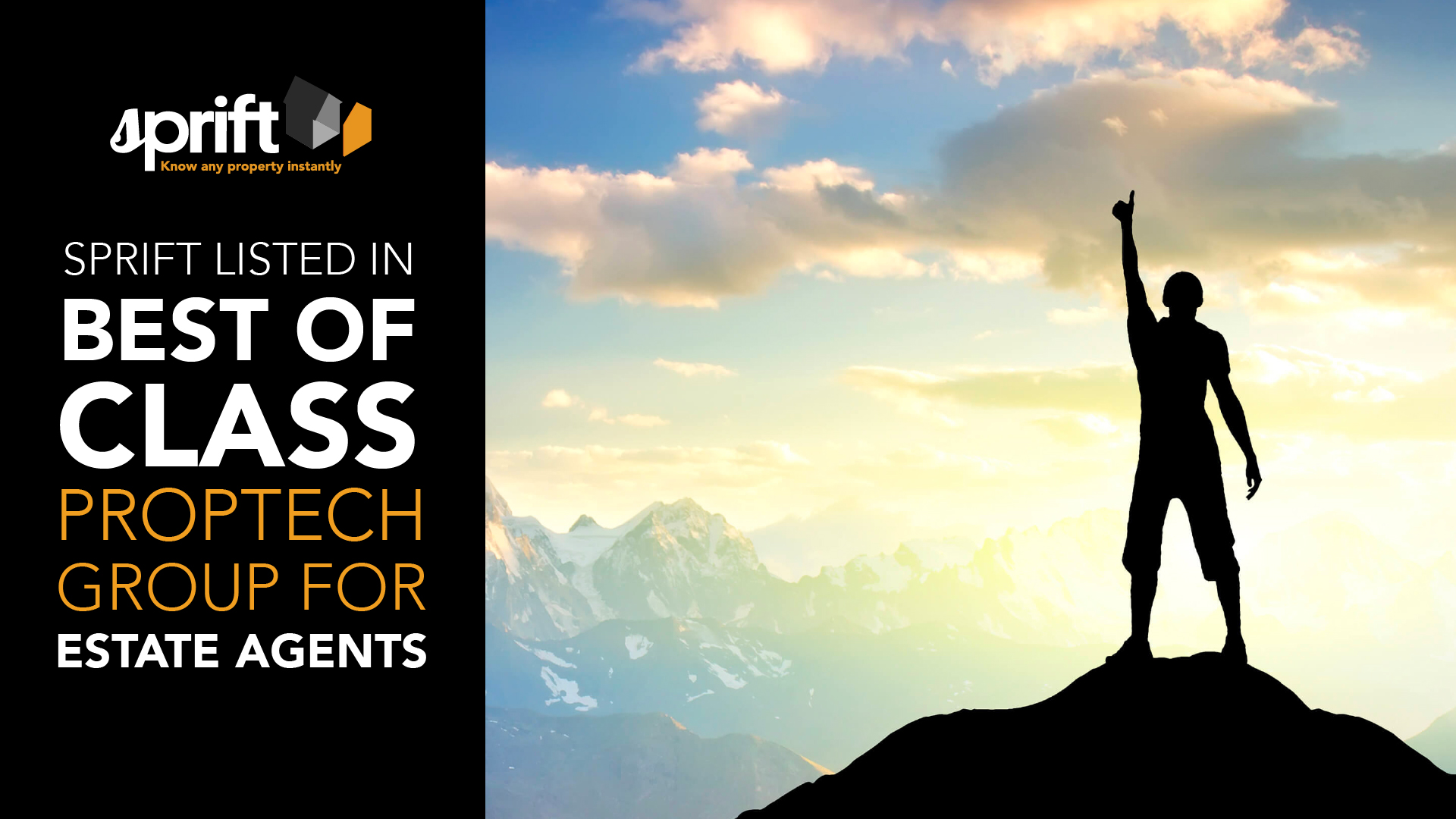 Sprift named as a member of "Best in Class" PropTech UK solutions for Estate Agents
Sprift has been named as part of the recently formed Innovation Collaboration Group which aims to offer Estate Agents a one-stop shop for leading PropTech UK solutions. The group also organizes free training programmes through the Agency Mentors organisation.
Sprift has been named as a new member of the Innovative Collaboration Group (ICG), which brings together the best PropTech solutions for Estate Agents.
The ICG was launched in March 2019 and consists of leading PropTech solutions. Existing members include Viewber, OneDome, Dataloft, Hello Again, Prospect Engine, CCT, The Land and New Homes Network, Crux Careers, Gazeal and Yomdel.
Other new members include home moving platform GOTO Group; modern method of auction provider IAMSold; telecoms and broadband operator Global4; property marketing group FocalAgent; and repairs and maintenance software provider Fixflow.
Iain White, who is co-ordinating the ICG, told Estate Agent Today the aim of the group is to guide senior managers who are being bombarded with a raft of PropTech solutions for Estate Agents
"We're trying to provide a one-stop solution for agents who are pretty much up against it at the moment with the market, portal costs and so on".
"With regard to the new suppliers who've come on board, we've had to turn down more than we've accepted – but that's because we want absolutely high quality. It may well be that we take on more in the future" he adds.
As part of the services being offered by the ICG are a number of free seminars in various locations throughout the UK including Birmingham, Bristol and Leeds. These events have proved very popular and are all full but we suggest agents who are interested in attending to make contact with Iain via the ICG section of the Reposit website here.
"The training will be suitable for business owners, directors, managers and anyone responsible for the performance of other team members." White says.
Sprift CEO Matt Gilpin said:
" We are delighted and excited to be joining the ICG as new members, and to be associated with all these other market fantastic suppliers.
To be part of a group of the leading PropTech solutions for Estate Agents is a testament to all the hard work the team here at Sprift have put in over recent months."
"We've listened to feedback from agents and refined our platform even further so we can focus on bringing them the best property specific data.
News like this gives us a real boost as we begin the next part of the Sprift journey which will see new features launched such as our Sprift Comparables that adds even more value to our clients"