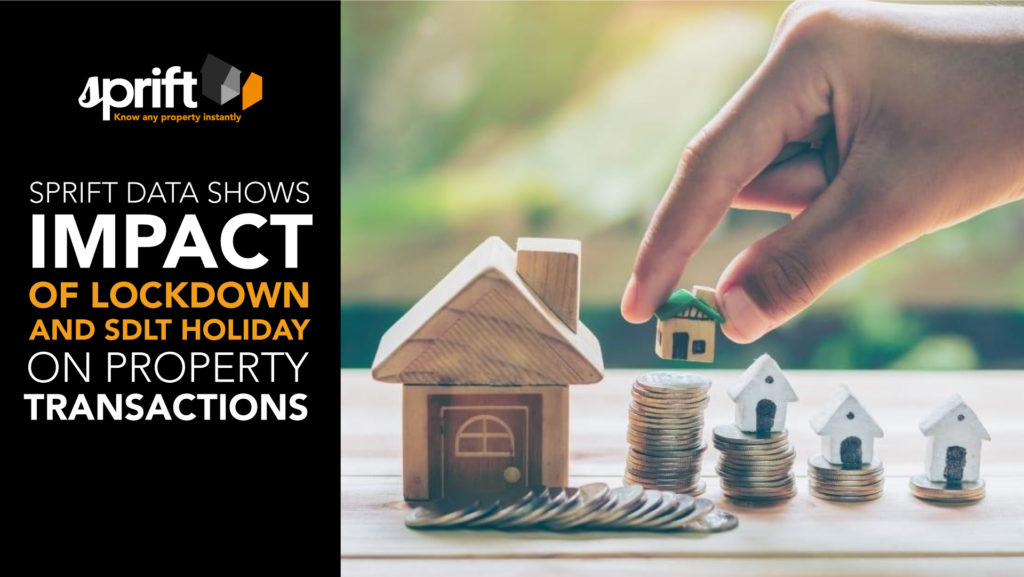 Sprift Data Shows Impact of Lockdown and SDLT Holiday on Property Transactions
-Significant decline in new homes sold-
Property data specialist Sprift has analysed property transaction data for 2020 and 2021, which demonstrates the effect of lockdowns and the SDLT holiday on transactions over the two years.
The last 12 months has seen major fluctuations with an average of over 86,000 sales every month in the nine months from October 2020 to the end of the SDLT holiday in June 2021. This peaked at over 121,000 sales in March 2021 in the lead up to the end of the SDLT holiday.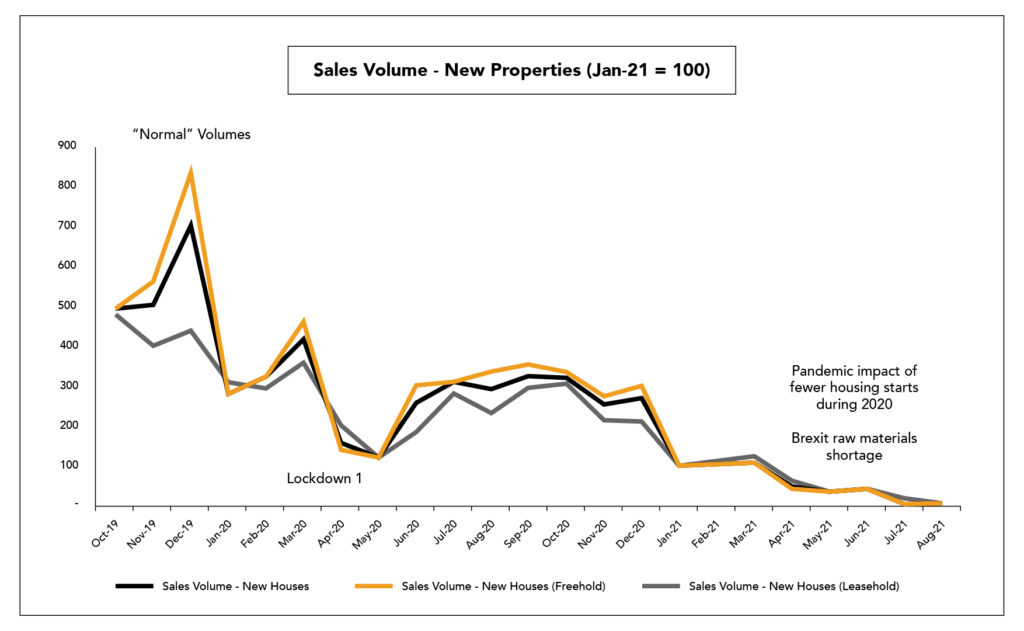 Transactions then sharply declined in July and August 2021 with an average of only 18,500 properties registered as sold in each month – some 15% of the March total. Interestingly, these figures represent less than one third of the transactions in the same period in 2020.
The data also shows a stark decline of 95% in the sales volume of new homes, with a fall from 6,694 in July 2020 to only 277 in July 2021. This was due to a combination of factors including lockdown, material shortages and planning delays. This is significantly lower than the Government's target of 300,000 new homes per year.
Matt Gilpin, CEO of Sprift, said: "These figures show the significant impact that lockdown and then the stamp duty holiday had on the housing market, as well as the woefully low new homes sales.
"We now wait with bated breath as to what 2022 has in store but the shortage of housing stock will continue to put upward pressure on prices. We will continue to monitor and review the data – on every front."