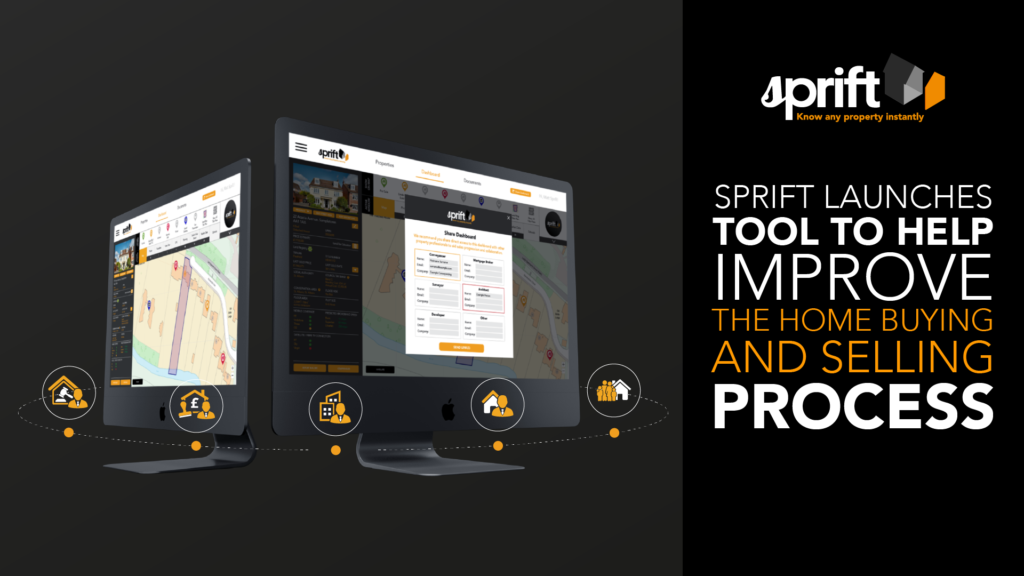 Sprift Launches Tool to Help Improve the Home Buying and Selling Process
In response to demand for industry collaboration to ensure a smoother home buying and selling process, Sprift is now providing the ability for its comprehensive upfront property information to be shared instantly to all parties in a property transaction, via its online dashboard. This launch fully supports the company's mission for true industry collaboration and faster transaction times.
The Sprift dashboard provides over 100 individual data points for every UK property,including: title plans, planning history, EPCs, photos, floorplans, conservation areas and flood risks, as well as the necessary legal/protocol forms. Already, large numbers of agents are sharing Sprift's dashboard reports with other property professionals in the conveyancing process.
The breakthrough means that all agents on the Sprift platform can now share the dashboard for any property instantly at the click of a button – with all parties in the transaction.
As Matt Gilpin, CEO at Sprift, said: "Greater collaboration is currently being widely deliberated across the industry. The present market is really highlighting the need for a better process.
"By allowing our property data to be shared with all parties, right from the outset,everyone in the process can see the full set of information about a property – a single source of truth. All parties will see exactly the same details, which will help to prevent any issues down the line – saving time and money.
"We have launched this to support an improved handover, as we have heard of so many cases now where our Interactive Property Reports have been shared between agents and conveyancers, helping spot potential red flags at the outset, whilst searches are being applied for."
Paul Rolfe, owner at Paul Rolfe Sales and Lettings, comments: "We are very excited about the launch of Sprift's new tool, and being able to share extensive property information with all the other parties involved in the process where possible. Better communications and upfront information are the way forward when it comes to speeding up the property buying process."
Angelo Piccirillo, joint co-founder and partner at AVRillo Conveyancing, adds: "We are determined to seek out game-changing technology to make the client experience a better one. Anything that supports a more transparent procedure has to be to the benefit of all parties."
There are over 28 million properties stored on the Sprift platform. The company has produced reports on over 1.3 million properties, whilst driving a 22% average increase in business won, and it has saved clients over £65m research hours.