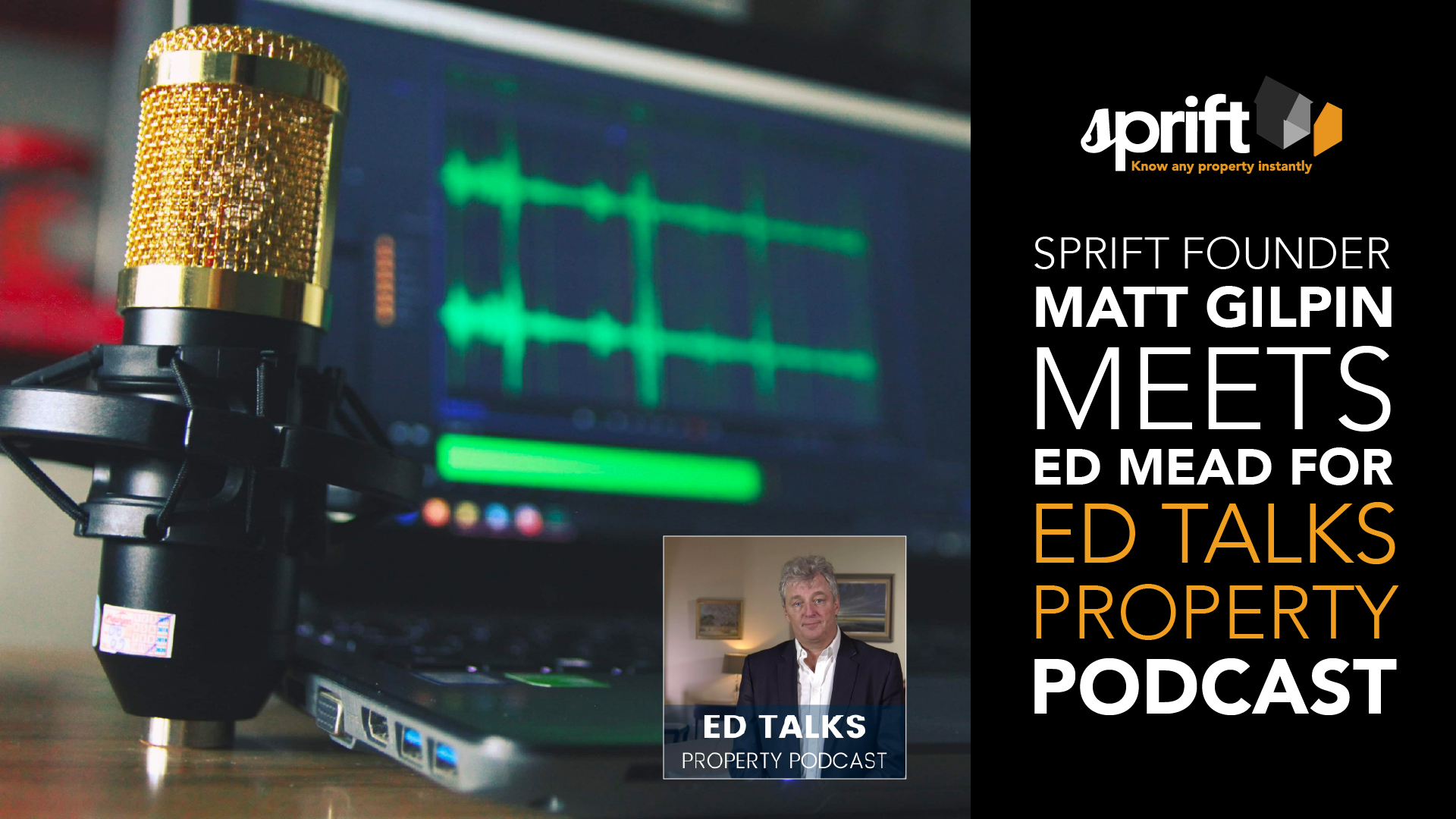 Sprift meets the Ed Mead, talks property data
We were delighted when Sprift Founder & CEO Matt Gilpin was invited to join Ed Mead of Viewber on his popular property podcast Ed Talks to discuss the property data and the UK housing market.
About the Ed Talks Podcast
Ed is high profile authority within the property sector, and has been involved in the industry for almost 40 years. He spent 22 years at Douglas & Gordon before going on to launch Viewber – the world's first property viewing service that uses trusted members of the public available to accompany buyers and tenants anywhere in the UK, 24 hours a day, seven days a week.
Alongside Viewber he started the Ed Talks podcast to pick the brains of some of the top influencers and thought leaders of the UK property market, and the PropTech scene in particular.  His interview style and choice of guests makes for a relaxed, but informative listen.
Download for your morning commute!
Matt and Ed get into it about all things property, and how Sprift is interacting with estate agents, developers, landlords and the legal profession to provide key insights and data that are helping speed up the property transaction process and achieve a higher percentage of full asking price sales.
You can listen to the episode for free below. Alternatively, if you're about to start your morning commute, head out to walk the dog, or have a workout we highly recommend subscribing to the podcast via iTunes here.
Here are the highlights…
If you haven't got time to listen to the whole podcast right now here are some of the timestamp highlights:
0:10 What is Sprift?
1:45 Why Matt founded Sprift
6:30 What's in the Sprift Property Passport
8:02 Matt becomes the first person in podcast history to use the word Mircofiche!
8:40 Data variance across different Local Authorities is a major property market problem
9:30 How Sprift can reduce transaction times & achieve higher % of full asking price sales
12:35 Is Sprift for big network agencies or smaller independents?
13:55 What's the biggest benefit Sprift brings to agents
15:45 How can agents decide on which tech solution fits their needs
16:40 The Sprift subscription model
17:55 How listening to agents has developed the Sprift platform
18:35 Why Agents have to offer added-value to Landlords
19:16 "Having the data is only part of what we do…"
19:38 The Sprift "trojan horse" features for lettings agents that help win new business
20:55 The power of the local focus within the weekly Sprift reports
22:41 The reality of launching a PropTech start-up
24:04 Why Ed thinks a Sprift subscription is a "no-brainer"
26:06 "I'm in awe of the amount of data Sprift pulls together…that's the holy grail"
28:30 What Sprift stands for…
Bonus for Ed Talks Podcast Listeners – Sprift 7 day Trial
Discover for yourself why Ed Mead thinks a Sprift subscription is a "no-brainer".
Please complete the details below and we will be in touch to set you up for your trial.