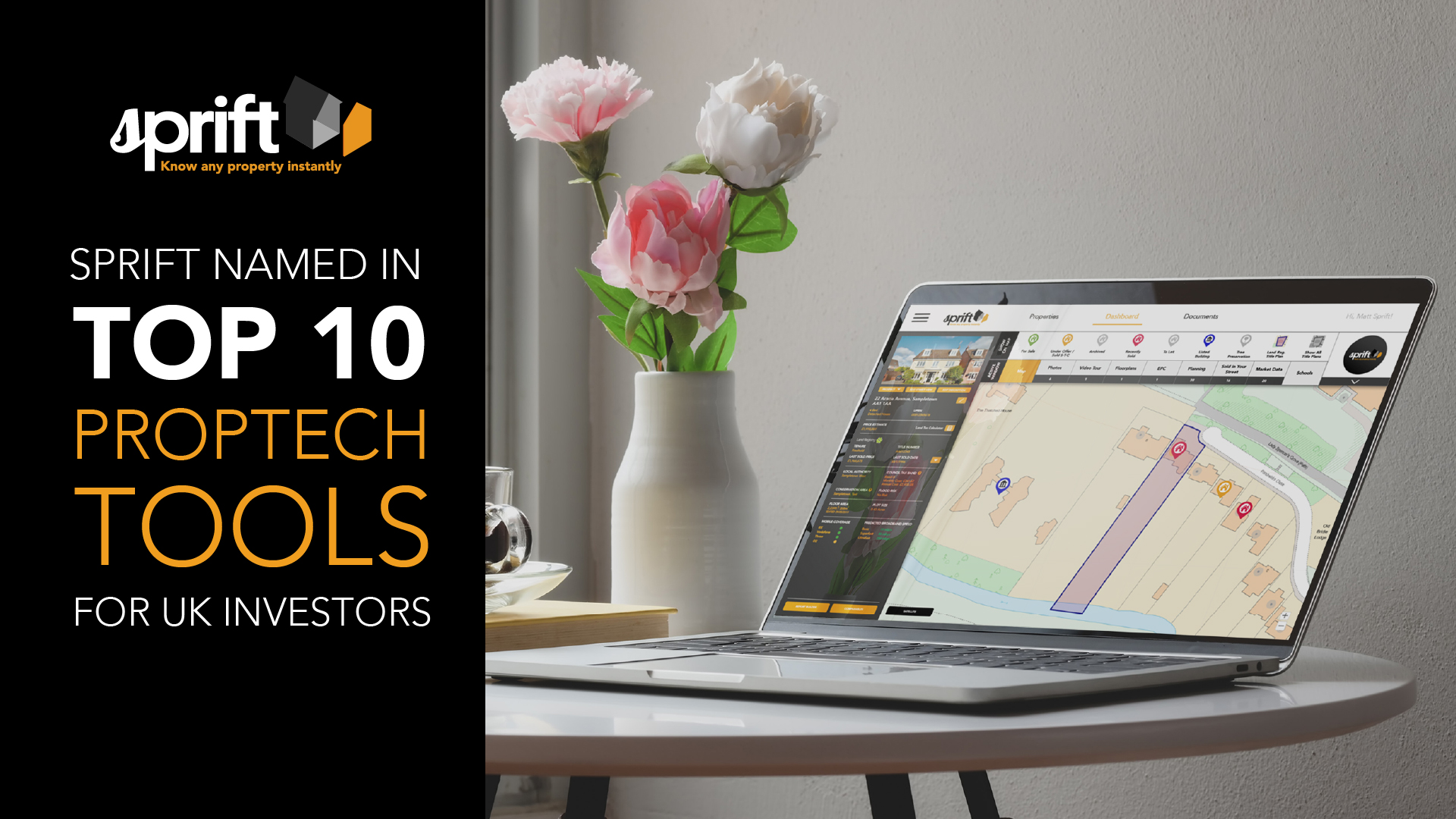 Sprift Named in Top Ten PropTech Tools
We're delighted that Sprift has been named as one of the top ten PropTech tools for UK investors.
The property sector accounts for nearly 60% of the world's mainstream assets, of which a massive 75% belongs to the residential sector.These staggering facts make it even more amazing to think that this huge market has been one of the later ones to adopt innovative technologies.
Until recently overall the real estate industry has been a reluctant participant of technological transformation. However, it has become the hotspot for investment and 
entrepreneurship development over the past few years.
Sprift at the leading edge of PropTech Innovation
As tech makes more in-roads into the property sector and agents and investors experience how these services can help their businesses and the level of service they can offer to clients, suppliers and other stakeholders.  At Sprift we are at the heart of the innovations with a suite of products for property investors and estate agents that both save time and highlight the best property listing opportunities.
Property Road Lists Sprift as Top Ten PropTech tool for Investors
The Property Road list of top ten PropTech tools for investors quoted Sprift as being:
"Whether you're an estate agent, investor, or developer, the Sprift platform is well worth checking out. As a relatively new tool, it has all the look and feel of modern software, yet it isn't just nice to look at, it's incredibly useful too.
The main purpose of the software is to collect a wide range of information about any given property and collate it all in one easy-to-use platform. That makes it perfect when performing research on potential properties to buy.
You can also manage the properties you already own and the documents related to them within the tool, too. There's even a number of handy calculators so you can calculate build costs, yields, and financing."
To see the full list please click here
Continuous Improvement
We're delighted to be included on this list. But we are not anywhere near the end of our journey yet. The Sprift platform is continually eveloving and developing to bring even better faster tools and reports that will help our clients build and grow their businesses.  If you have any suggestions for how we can improve any of our products please contact us at this email address