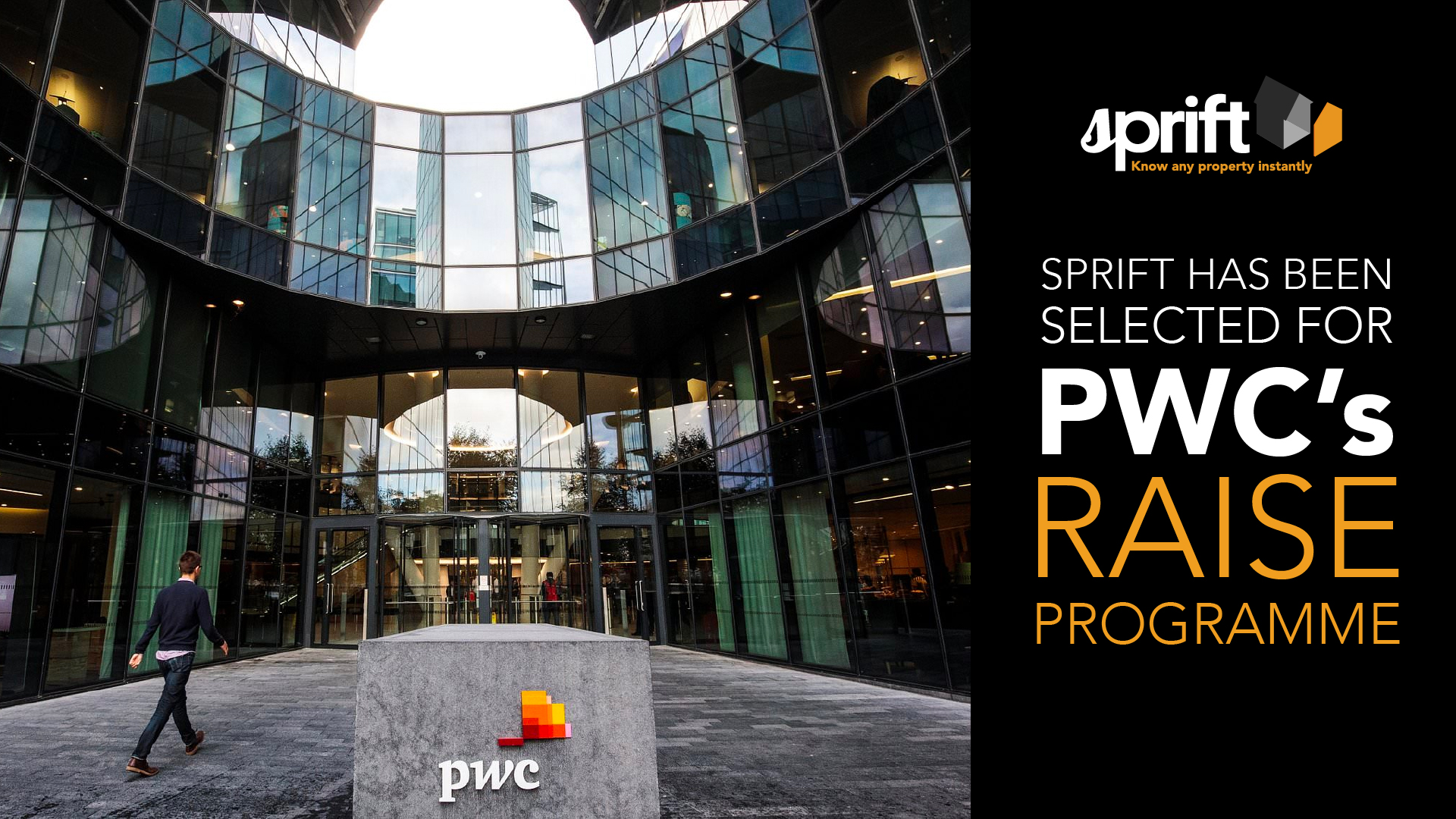 Sprift Selected for PwC's Raise Programme.
Property data specialist set for rapid growth.
In a bid to further support its rapid growth, the property data specialist Sprift, has been selected for PwC's latest Raise Programme.
Since its launch in 2016, Sprift has worked tirelessly to change market behaviours through improved UK property data – helping to reduce transaction fall-through rates. To date, there are over 28 million properties stored on the Sprift platform. The company has produced nearly 500,000 reports for clients and saved them more than £19.5 million worth of research hours.
The objective of the Raise programme is to make the fundraising process for entrepreneurs and investors as efficient as possible, and to minimise the high levels of disruption typically associated with a fundraise for the management team. This culminates in PwC holding an investor day with 60 warm institutional investors to help propel the selected businesses forwards.
Matt Gilpin, CEO at Sprift, said: "We are thrilled to have been selected to be part of such an impressive programme, and to have made the cut and belong to the top 0.5% of applicants selected. It is excellent to be aligned with a prestigious brand such as PwC, and we are excited about the potential opportunities that lie ahead.
"Sprift aims to be the property data supplier to the industry, and for everyone in the property supply chain to have access to the same single source of trusted data – closing the gap between estate agents and conveyancers. In order to achieve this, we need to extend our marketing presence and to really ramp up our – rapidly growing – operations."
Sprift offers the most comprehensive source of data on UK properties. The data is made available to any property professional to share with their clients, either through an online dashboard or fully white-labelled vendor and buyer reports. For further information, please visit www.sprift.com.