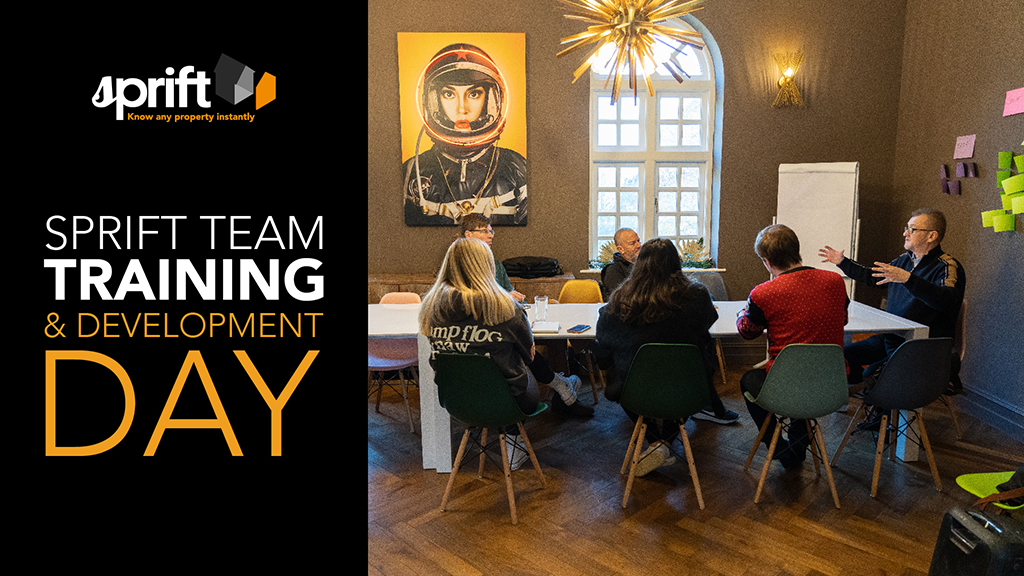 Sprift team training and development day
Looking ahead to 2023 and the challenges that the change of market cycle will bring to our customers, we felt it important to ensure that every member of our team is best equipped to help our customers at the time when they will need us most and help our users to derive optimum value from the Sprift platform.
So, on the 8th December, our entire team got together for a day of offsite product training and skills development to provide everyone, regardless of their role within the company, with the tools, knowledge and best practice guidance to support our clients in a changing market.
The day was comprised of sessions covering all aspects of our business, including the latest platform releases and updates, how to create outstanding client-focused outcomes, information security guidance and an outline of the business and product roadmap for 2023, together with our Development team taking part in a Hackathon.
Matt Gilpin, our Founder and CEO comments: "Being able to get the whole team together in person is so valuable, particularly as we align our business to serve our clients as best as we possibly can as we move into the new year. It's key to retaining our unique company culture, but it also ensures that every member of our team is aware of how valued they are and the important part that they play individually in contributing to the success of our clients, and by dint of that, Sprift's success. On a personal level, it was great to see everyone and thank them face-to-face for their hard work this year, and I know that the team got a lot from spending the day with their colleagues too."