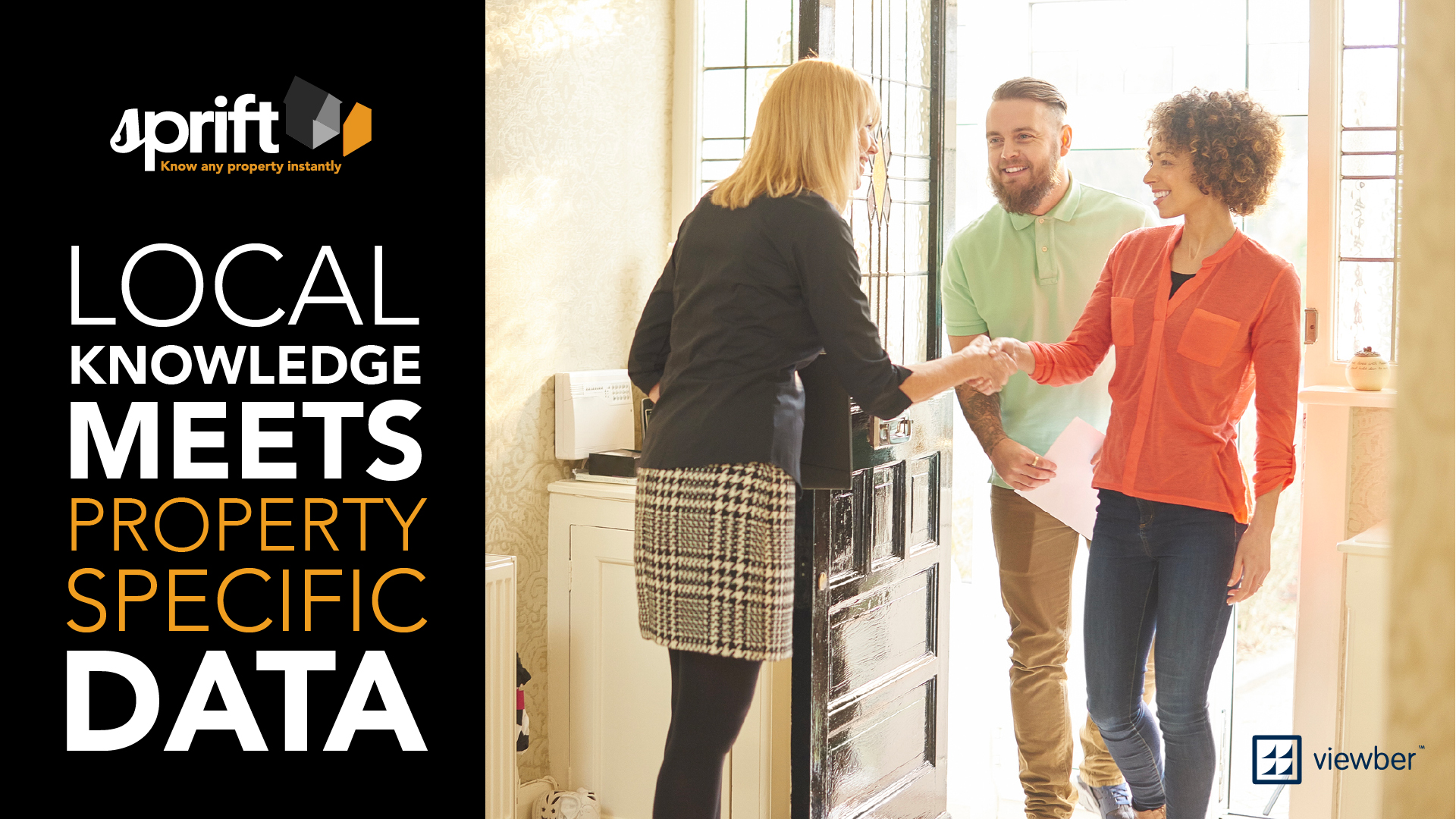 Local Knowledge Meets Property Specific Data
At Sprift, our passion is property data.
Our Mission, is to clean up the UK's property data in service of reducing property transaction times and helping property professionals and their clients make better decisions.
We understand the power of collaboration and actively seek out the best suppliers in order to create powerful partnership opportunities to improve the property transaction process and modernise our industry.
This week we are proud to announce a new partnership with a trusted old friend Ed Mead and his Viewber service.
Matt Gilpin (CEO & Founder of Sprift) & Ed Mead (CEO & Founder of Viewber) share their thoughts on their collaboration, the state of property data, and share some thoughts on how agents can build new income streams.
Viewber gives agents, landlords and property professionals access to a UK wide network of vetted viewing assistants able to let in buyers, tenants & contractors when they can't. They can also do inspections, take photos and more – as and when you need.
"I love Viewber because I never hear about it. They just do what they say, cause no problems, generate no complaints and saves us money."
Feedback from a National Online Agent
One great benefit of using a Viewber is that they are local to the property and therefore can give buyers that extra level of confidence in their decision.
Run by Ed Mead, one of the most respected property professionals in the UK, Ed said there was only 1 company that came to mind when he was thinking about who should supply the data for Viewber's.
Sprift has the most comprehensive set of property specific data on any home in the UK which is collates into a powerful business dashboard and a variety of data rich reports focusing on supporting property professionals with various part of the sales and nurturing journey.
The partnership gives every Viewber direct access to Sprift's data for the property they are representing on your behalf, so you can be sure that every Viewber you hire will not only have that valued local knowledge to tap into, they will also have the best presented, most accurate information when representing you and your agency.

In today's market, where agents are looking at new ways to create income streams for themselves, more and more agents have been using Sprift's vast knowledge store to turn their sellers into buyers.
One way they have been doing this is to provide added value to clients they are representing in selling their home, and using the Sprift platform to provide additional detail to them for properties they may be considering outside of the local area. Often, the level of detail they are able to provide far exceeds what they are being given elsewhere which leads to our agent winning the instruction. In this example, where the property is out of area, the agent can now also hire a Viewber to perform the viewing and provide that local professional touch to complete their service offering.
Read more from Viewber here