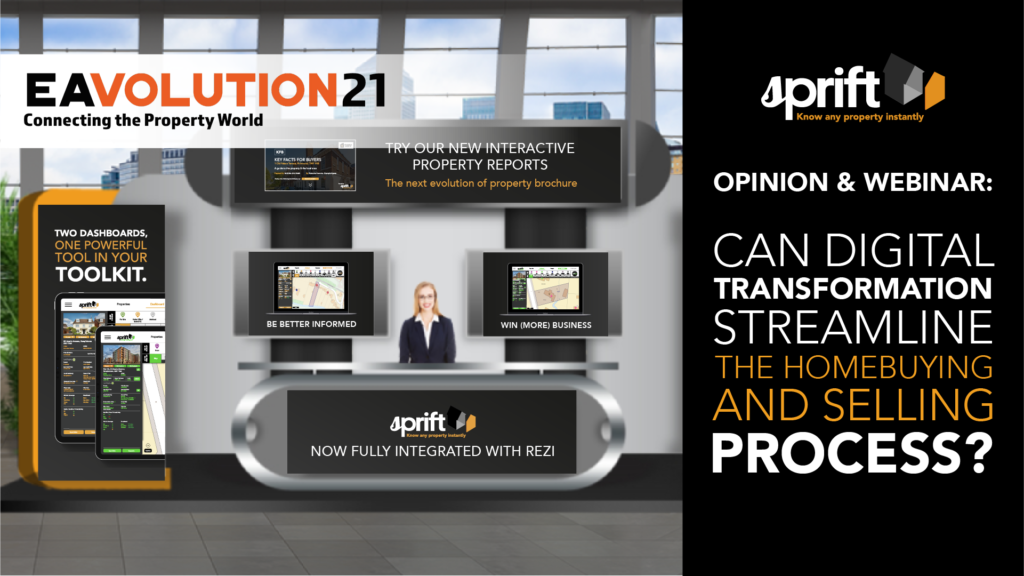 The Pandemic, One Year On: Can Digital Transformation Streamline the Home Buying and Selling Process? 
Just over one year ago, shockwaves spread through the industry as the global pandemic took hold and the UK went into its first lockdown. House moves were put on hold and nobody knew what was going to happen next. In those early days, the property industry was hugely concerned about potential impacts as the market ground to a halt. How long would it last for? Would there be huge price falls? Fortunately, the sector not only survived, but went on to truly thrive, thanks to pent up demand and the SDLT holiday initiative.
So, what has changed in this past year? And what will remain as normality returns? At the recent EAVolution event (https://vimeo.com/533505740/13c88b1346), we asked these questions and discussed how agents dealt with all that's been thrown at them in the last year. What have we learned? And how have agents adapted whilst Covid restrictions have been in place?
One thing we have seen is agents advancing in adopting and embracing proptech. During the initial lockdown when the property market was on hold, agency owners had the time to really consider the operational side of their businesses, rethinking their digital approach and appraising their technology.
Naturally, things like virtual viewings have become commonplace, but beyond that, agents have realised that technology – some of which they may have already signed up to but perhaps weren't fully utilising – has become intrinsic to the sales process. With limited viewings thanks to Covid-19 related restrictions, buyers are expecting agents to be more prepared – they want more information upfront and are asking a greater number of questions on viewings. At the same time, agents have been unable to give out brochures and paperwork on viewings to limit the spread of Covid, so digital information has become crucial.
In addition, more than ever, the past year has put a spotlight on the conveyancer and agent relationship, particularly with the rush to transact ahead of the stamp duty holiday deadline (now extended). Although the SDLT initiative is thought to be part of the reason that transaction times are reportedly taking longer than ever and fall through rates are increasing, the industry needs to come together to find a long–term solution to the unwieldy sales process.
What has become even more clear over the last year is that there needs to be more support for one and other, and for greater levels of collaboration. Proptech solutions have the ability to ensure a seamless process between agent and conveyancer, in order to reduce overall transaction times. Whilst estate agents have been accelerating their digital transformation, our conversations with conveyancers have highlighted that – for many of them – there is still much more that needs to be done in order for their systems to be aligned and advanced in the same way.
What is promising is that the agents we have talked to are keen to build bridges with their local conveyancers – they have taken the time to evolve the relationships and aid the conveyancer by furnishing them with as much information as possible. Those that have provided conveyancers with our "Key Facts for Buyers" reports upfront have reported extremely positive feedback. By providing all information on the property – from flood risks and EPCs, to title plans and planning applications, married with marketing assets such as photos, floorplans and video tours from the outset, conveyancers can immediately understand the property they are transacting and highlight any potential red flags.
We really believe that technology can support this, providing greater transparency and functionality that can be shared across all parties involved in the transaction. Ultimately, by streamlining the process and collaborating, transaction times should reduce and the overall buying and selling experience should be smoother.
If tech can be the glue that binds agent and conveyancer together, and the consumer experiences a much smoother buying and selling process, would people be motivated to move more often? This would be better for all in the industry, as well as our economy – more people moving means more available property and of course, an increase in business for all involved in the home buying and selling process.