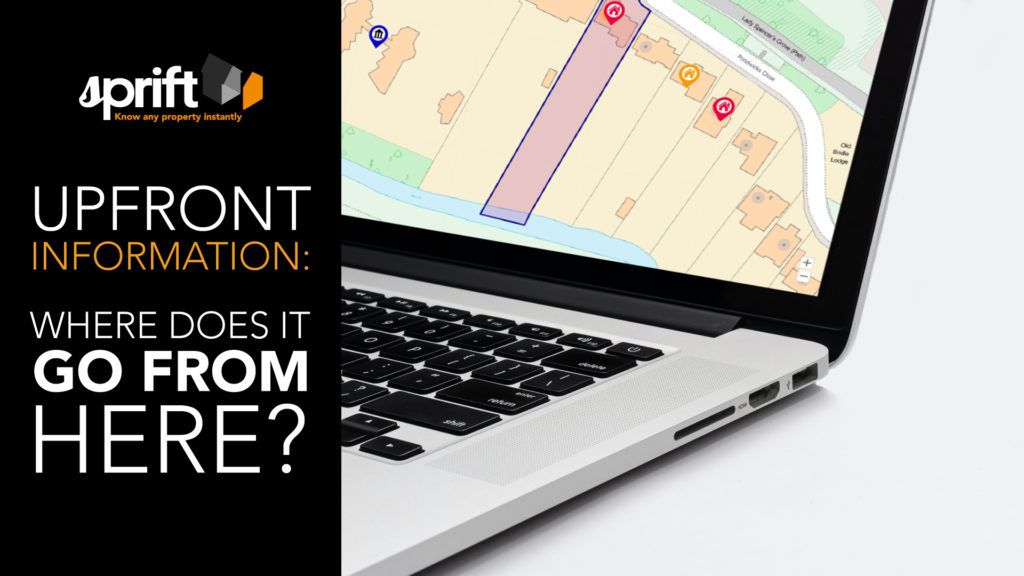 Upfront information: Where does it go from here?

With the National Trading Standards Estate and Letting Agency Team (NTSLEAT) currently working on what material information should be provided by estate and letting agents upfront on property listings and portals, as well as the Government recently advocating the use of UPRNs, upfront information remains one of the industry's hottest topics.
The property sector across the board largely agrees that more upfront information is better for the home buying and selling process, and that it supports the necessary consumer protection requirements, but what next? What information should be includedto help educate the buyer and how can the process be streamlined?
From the outset of selling a property in the UK, there is not a standardised and simplified process – although the TA6 forms cover key information including boundaries, property alterations and environmental matters, surprisingly, they are not actually a legal requirement and contain wording that is not necessarily consumer friendly. That said, they do form part of the wider Law Society Protocol and it would be hard for someone to sell without completing a TA6 form or equivalent. Then there are the property information questionnaires which differ from agent to agent, giving both property professionals and consumers a disjointed approach. I'd argue that as a sector, more needs to be done when it comes to supporting the consumer – both buyer and seller – in what is currently deemed to be a complex process by many.
The whole procedure needs to be standardised to support a smoother transaction. In the first instance, further thought needs to go into what the buyer might want to know about the property beyond the legal requirements – everything from the broadband provider, to local schools information, planning history and everything in between. Once the detail is agreed, there needs to be further thought on how the forms can be presented and shared with all parties from the outset. It's all well and good having upfront information but not if it isn't being shared – agent, buyer, seller, buyer's solicitor, seller's solicitor, even the mortgage broker – should all see and agree what is being sold and what is being bought – upfront. Those involved in a transaction should be informed at every possible touchpoint, so they are fully armed with all necessary information to enable informed decision making.
So how can TA6 / property information questionnaires be simplified and streamlined?
Digitisation
Digitisation is another buzzword, but is that the best we can do? Essentially uploading the same form onto a computer? Can these forms be pre-populated with detail based on data and information already held? And can they be made more consumer friendly? Surely the UPRN can be brought in here – if the UPRN for each property was expanded to incorporate all of its activities and characteristics, these can easily be transported into a necessary legal or "sellers" document. Whilst, of course, there will be anomalies due to the very nature of property which doesn't always fit into a mould, a standardised and pre-populated document including all relevant property information would make the initial process less arduous for the seller, more consumer friendly and ultimately reduce delays.
As an industry, the fact that we are even having the conversation is hugely encouraging.  However, I would urge that more of the solutions are developed "consumer first", which does not seem to be the case currently.  Today's home-moving activity offers a very poor user experience (UX) for the consumer. Many are left with bad memories, and they are unlikely to wish to repeat the activity anytime soon.
Ultimately, if we improve the experience for the home buyer at this unique time when more are developing long–term working from home lifestyles, or certainly less time back in the office, people would potentially move more often which can only be a good thing for the economy.