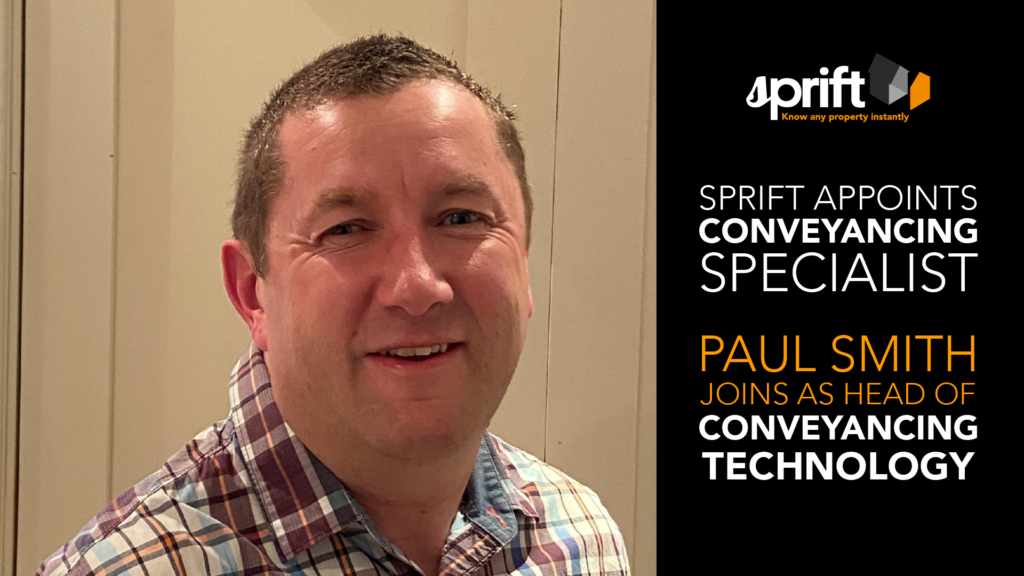 Sprift Appoints Conveyancing Specialist
In its bid to achieve true cross-industry collaboration, Sprift, the property data specialist, has appointed Paul Smith as head of conveyancing technology.
Paul's role will involve consulting with the conveyancing community – working towards further developing Sprift's dashboard of instant, comprehensive property data, furnishing conveyancers with upfront information, including protocol forms to enable a smoother and speedier transaction. He will also be charged with growing a team to support conveyancing clients.
Prior to starting with Sprift, Paul worked as solicitor relationship manager for Simplify. He was also regional sales manager for Conveyancing Data Services Ltd, and business development manager for Property Search Group.  
Matt Gilpin, CEO at Sprift, said: "We're delighted that Paul has joined, building on our conveyancing technology, and supporting Sprift's work towards changing market behaviours through improved upfront information.
"The past year has put a real spotlight on the conveyancer and agent relationship, particularly with the rush to transact ahead of the stamp duty holiday deadline. The time has come for a better handover between estate agents and conveyancers, and for absolute transparency. We recently announced that Sprift would be providing the ability for comprehensive upfront property information to be shared instantly to all parties in a property transaction, via our online dashboard.  This has had a hugely positive response, and we are excited to be enhancing our offering to the conveyancing sector."
Paul Smith added: "By providing all information on a property – from flood risks to planning applications – from the outset, or at the time when a Memorandum of Sale is produced, the conveyancer's job is made easier because potential issues will already have been flagged. By streamlining the process and collaborating, transaction times should reduce and the overall buying and selling experience will be smoother.
"I have been hugely impressed by Sprift's work to date, as well as the ambition and inspiration of the leadership team. I was very keen to join, and to build up the conveyancing proposition – particularly as the company works towards embracing this new process and a really positive handover."
There are over 28 million properties stored on the Sprift platform. The company has produced nearly 1.3 million reports for clients, whilst driving a 22% average increase in business won, and it has saved clients over £65m research hours.