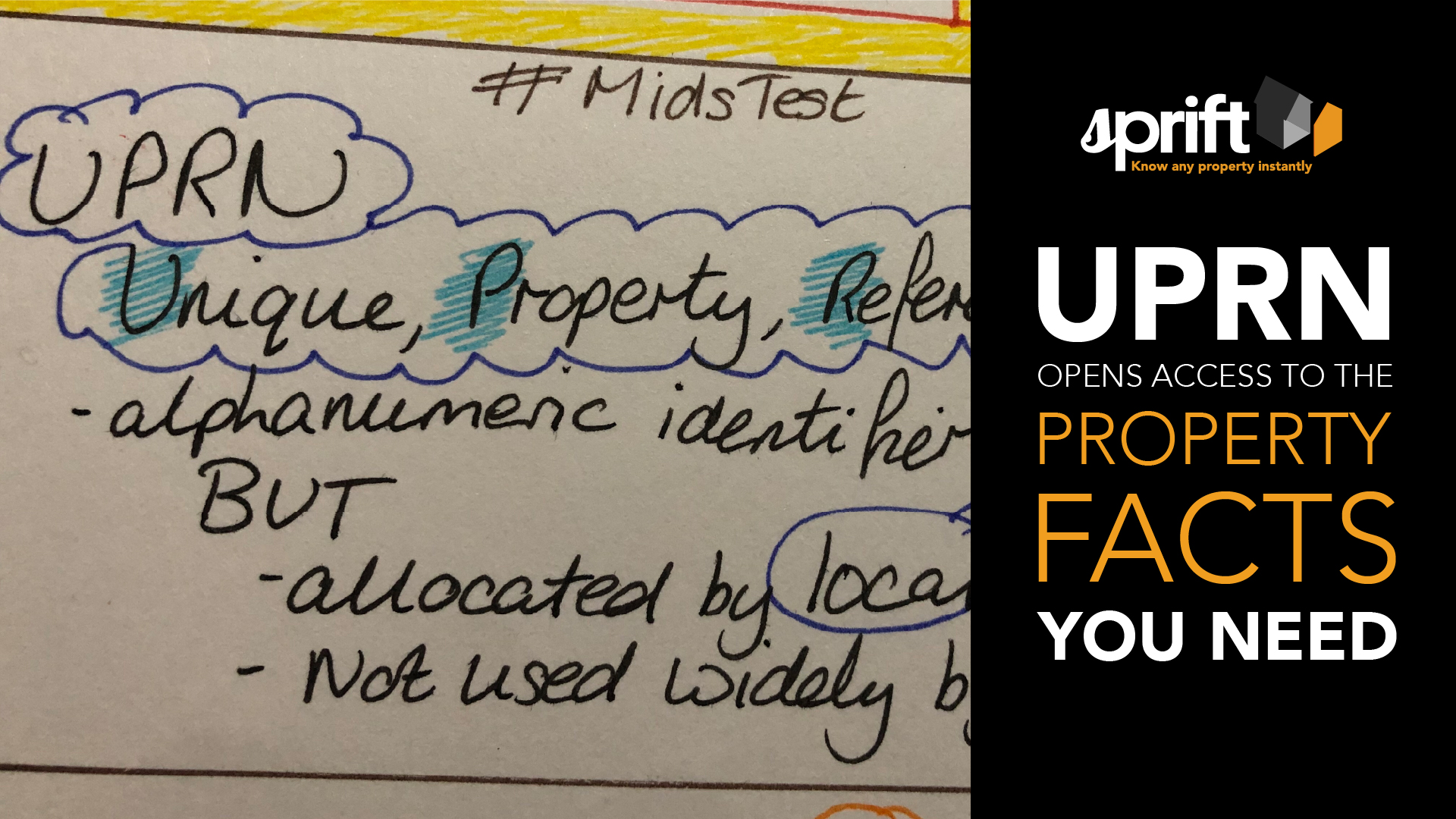 UPRN Opens Access to the Property Facts You Need
It's been a long time coming, but a property data revolution is finally set to sweep the UK property market. On July 1st 2020, the government released its Unique Property Reference Number (UPRN) system – a nationwide scheme that provides a unique, numeric identifier for every addressable location across Great Britain.
The UPRN system provides a stable, standardised, and accurate way of identifying all UK properties. Though they have been in use by local authorities – who are responsible for allocating the numbers – for many years already, this is the first time that UPRN data is being made openly accessible for wider use under Open Government Licence (OGL).
Opening Up UK Property Data
As all of us in the property industry know, locating and accessing accurate and reliable property data is not as easy as it should be. In fact, UK property data is a mess and overdue for a cleanup.
Using postcodes, for example, to identify and address a property simply isn't accurate enough. One major problem stems from the fact that a single postcode covers many different buildings and doesn't distinguish between different properties within a single building, such as a block of flats.
As such, pinpointing properties and their locations to an adequate degree of accuracy is practically impossible when relying on postcodes – let alone then trying to match up any additional data with the property in question.
The beauty of the UPRN system is that it guarantees precisely which property is being identified. More than this, using UPRNs as unique property identifiers means that any organisation can match and exchange records containing location and property data between different systems. In other words, the UPRN system allows for a range of data relating to a property to be collated efficiently and made easily available – all you need is the property's UPRN.
Indeed, the lack of accurate and reliable property identifiers has hitherto made it extremely difficult for estate agents to link multiple property datasets together. This is a problem. Estate agents need to research property data to, amongst other things, compile home reports, produce marketing materials, target potential buyers, produce forecasts, and make decisions about pricing and investments. However, the absence of identifiers has rendered it extremely challenging for estate agents to form connections between individual property data – connections that unearth the meaningful insights that lead to more strategic and profitable decisions being made.
The release of the UPRN – combined with the Unique Street Reference Number (USRN) – solves this key problem of digital property data exchange and communication in the UK property industry.
Maximise the Power of UPRN with the Sprift Database
At Sprift, we are truly excited by the opportunities the release of UPRN will make available to our members. We are on a mission to clean up and improve access to UK property data for all professionals in the industry. We have designed our platform to create a single source of truth for UK property data – the one place estate agents, letting agents, mortgage brokers, surveyors, conveyancers, property developers and investors can go to access trustworthy and up-to-date property data in a simple, easy-to-digest, professional format.
As early as 2016, Sprift recognised that the UPRN would become the universal identifier. From that point, all of our datasets were built to include it as standard – meaning that now the government has opened access to all for UPRN, we can provide access to our data instantly using these references.   
Open access to UPRN is a crucial step in removing the barriers faced by property industry professionals in researching, collating, and analysing the property data they need to uncover the big insights that will drive their business forward. With a UPRN, our members will now be able to login to our platform and find the cleanest, most reliable data on any property within our database with even greater ease.
To date, there over 25 million properties stored on the Sprift platform. Putting UPRNs into mainstream use now means that our database will become even more searchable, giving you even easier access to the most accurate property records available anywhere.