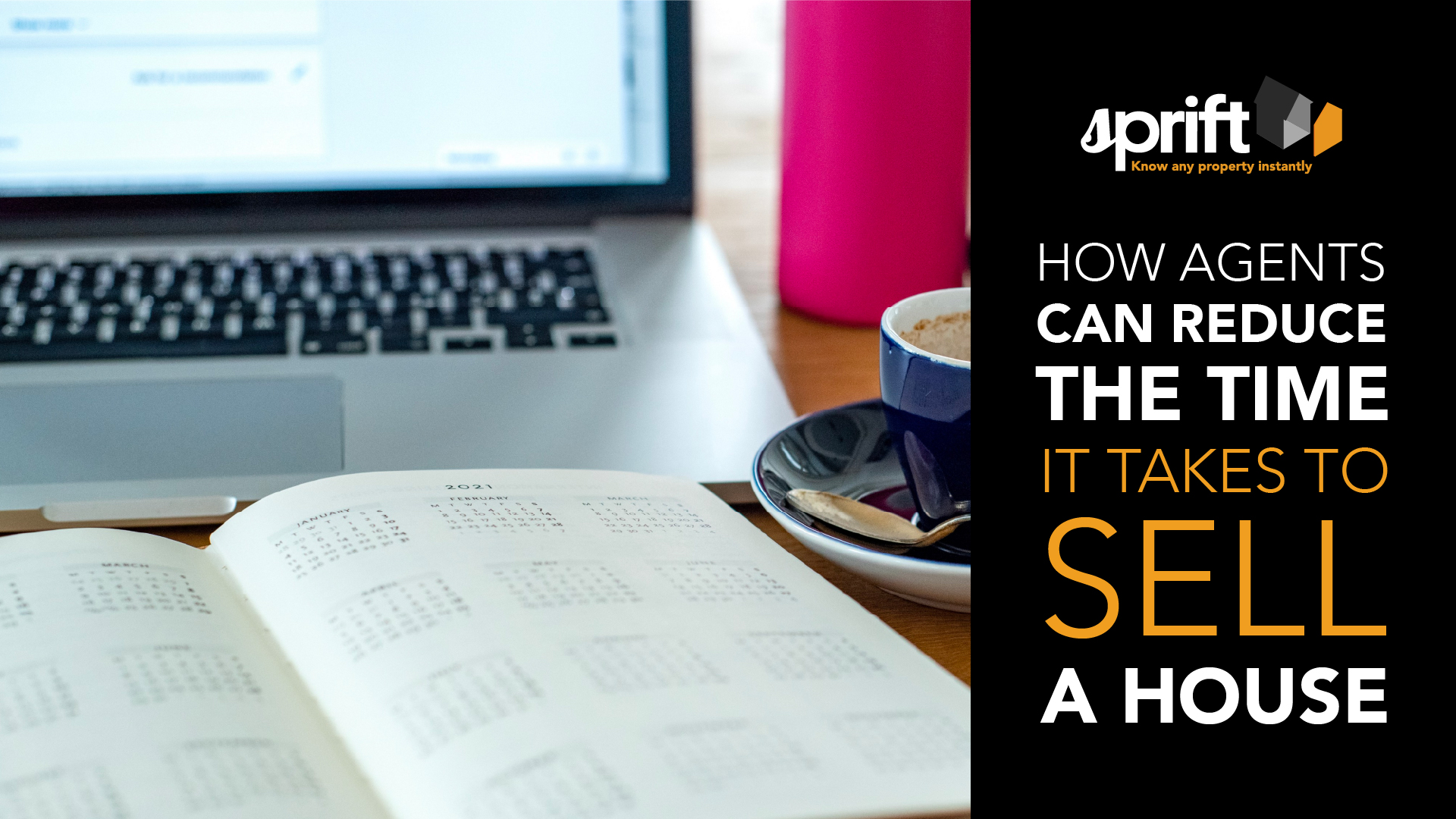 How Estate Agents Can Reduce the Average Time to Sell a House.
The average time to sell a house currently stands at a jaw-dropping 19 weeks – a painfully long time and a key reason why people find buying a property so stressful.
As viewings are conducted, home buyers have numerous questions that must be answered – both about the property itself and the local area. Has the property lost value since it was last sold? Exactly what is included in the sale? Are there currently any plans for the local area that could affect us as homeowners? What about crime rates? Broadband speeds? Schools?
As offers are made, the pace of the process can grind to a slow crawl as all this information – and much more besides – is gathered from disparate sources so buyers know exactly what they're getting into and can be sure there are no hidden surprises.
Behind the scenes, estate agents, conveyancing solicitors, surveyors, local authorities and mortgage lenders are digging through databases, filling out forms and pinging emails back and forth – inevitably generating new queries that will go back and forth once more, all as time ticks on.
Meanwhile, these delays put transactions at risk as the nerves of both buyers and sellers are tested to the limit – no wonder that more than a quarter of deals (28%) do not complete. It's a situation that's bad for your clients, bad for your business, and bad for your bottom line.
So, how do you shave valuable days – or even weeks – off your average time to sell a house? In short, it's all about data.
Why Is the Average Time to Sell a House So High?
There are numerous issues that can delay a transaction. Cash buyers aside, most people will need to apply for a mortgage – and though they may receive an "agreement in principle" from lenders, these are often questioned later, thwarting the sales process and affecting not just one pair of buyers and sellers, but all members of the property chain.
An even bigger problem, however – and one that has plagued UK property markets for far too long – is access to clean, trustworthy, and up-to-date information about the property.
Indeed, raw property data in England and Wales is a mess – and that's putting it politely.
As noted in the recently published The Future of Real Estate Transactions report from the University of Oxford, property data is often not readily available, is sometimes lost and is usually held in numerous formats across several organisations. Worse, some of this information is outdated and/or erroneous, is not easily shared – even within individual firms, let alone with outside parties – and is not easily searchable due to poor record-keeping.
In fact, much of it is stored in paper format, or otherwise composed of scanned PDF documents (of varying quality) which rely on manual processes to extract information.
This means that estate agents spend huge amounts of time chasing down the key-facts they need to produce reports that adequately answer home buyers' questions. When you consider that it takes an average of ten viewings to find a buyer for each house – and that each of these buyers could have different queries about the property – the scale of the issue becomes frighteningly apparent.
Easy Access to Data Will Reduce Your Average Time to Sell a House
Estate agents around the country are currently spending hours upon hours simply researching information.
Not only are such inefficient processes costly for your business, the delays they cause are off-putting for the buyers you're trying to court.
To keep them in the sales funnel and stop them from being enticed away by other options, you need to be able to provide buyers with the information they need as soon as they need it – for the longer they wait, the greater the window of opportunity for minds to change or for something to go wrong.
The good news is that the property sector is starting to wake up to the benefits of big data and related technology. This will make it considerably easier to access the information you need.
Agents can stop wasting hours searching Land Registry and other organisations, and potential buyers can get all the info they need when they need it. Everyone's a winner.
How Big Data Is Transforming the UK Property Industry
The first and most immediate way that big data solutions can help when it comes to selling your property is by providing quicker access to relevant, accurate and up-to-date property information. And let's be clear – big data concerns much more than house prices, the type of property and floor plans.
Big data covers almost every aspect of real estate analysis – from construction details to comparable buildings to local amenities, demographics, and crime rates. In other words, all the information potential buyers want, need and deserve.
Big data solutions will also help you find a buyer for your properties quicker and keep ahead of emerging property market trends. This is because when you have a sophisticated platform that aggregates large amounts of data and applies powerful analytics, you can remove the guesswork, spot patterns in how buyers and sellers are behaving in different localities, and start making data-driven decisions that lead to profitable outcomes.
In other words, you can target your efforts on strategies and market segments that have a proven success rate.
Should you be targeting first-time buyers or down-sizing buyers? Buy-to-let or fix-and-flip investors? Young millennials or retirees? Experience will give you a hunch – but anyone with experience will tell you that hunches can be wrong. Big data gives you real trends and quantifiable answers – and real trends and quantifiable answers give you an advantage.
Read more: Why Accessible Property Data Is the New Gold for UK Property Professionals
Use Sprift to Decrease House Selling Times
The good news? That single access point for all relevant UK property data isn't just a pipedream.
Enter Sprift.
Sprift is a platform designed to clean up UK property data and provide a single source of truth for everyone in the industry. How? By capturing data from every single property sale in the country (yes, even offline and private sales).
The result?
The most reliable source of property data in the UK – at your fingertips. With Sprift, you can save hundreds of hours' worth of research and phone calls to local authorities and other key information holders, reducing the buying processes time not just by days, but by weeks.
To date, there are over 25 million properties stored on our platform, and we've saved our clients more than £19.5 million worth of research hours.
Contact us to find out more about Sprift's UK property big data platform and how we can help you save time and win more business, or start your journey to faster selling by signing up for your free trial today